Last Saturday a few summer staff and I attended Fenway Park's Annual Baseball Clinc. This year, Fenway staff partnered with Coca-Cola to dedicate their Saturday morning to help promote healthy lifestyles to young people such as myself.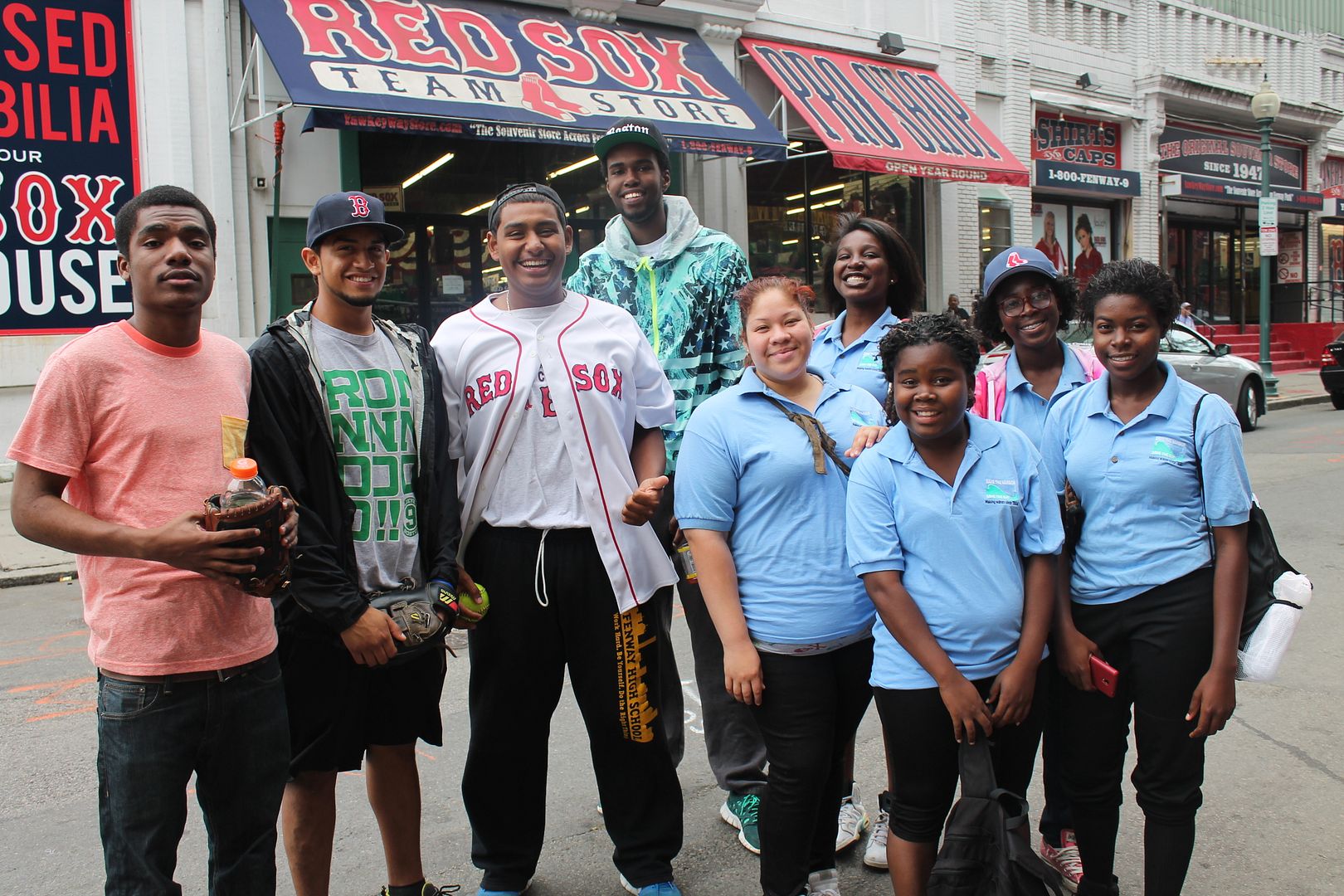 I have never attended a Baseball Clinic, so when Bridget explained that we basically practice baseball skills and do baseball drills with Red Sox players, including David Ortiz, I was all in! I have always loved the park and I love the Sox, so it was bound to be an awesome Saturday. However, there was one catch...
Our day started at 9:45 AM.
We started the day listening to a speech about the negative effects drug usage, such as steroids, may cause to the human body. One fact that I shocked me was that the largest steroid users are now high school girls! Girls, there are many ways to get into professional sports, using steroids isn't one of them!
The day lightened up, and we participated in various work out drills that the Sox players often use. Then we listened to another speech on nutrition and how a healthy and balance lifestyle is critical for a happy life!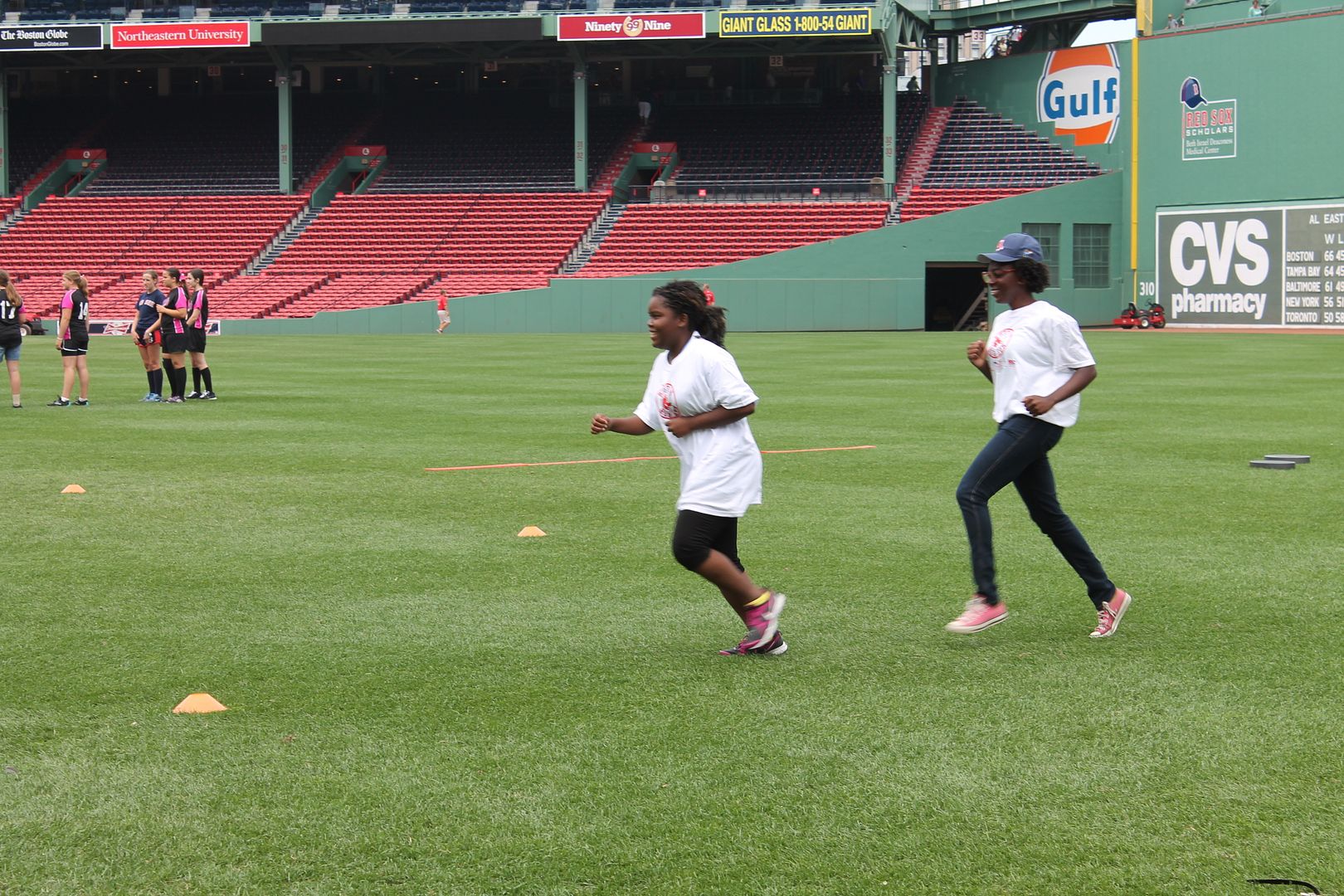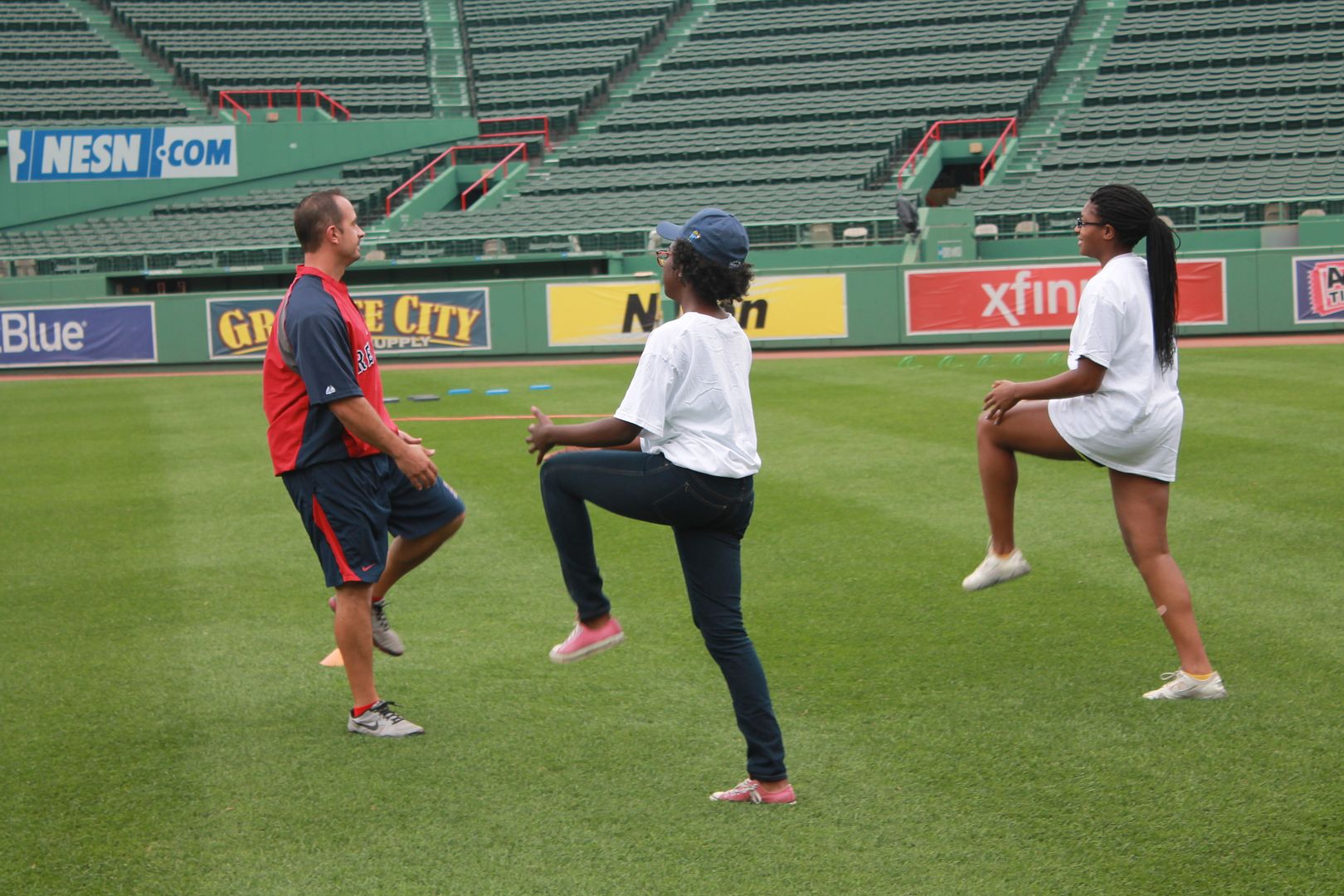 I picked to show everyone a renewed way to do jumping jacks!
Everyone do it on 3!
1
2
3
GOOOOOOO!
One of my favorite part about our day, was listening to Jose Iglesias and Ryan Lavarnway's journey to the major league and what it is like being a part of the Red Sox's franchise. They were both inspirational, funny, and most importantly humble. My sister and I were sitting front row, and I was going to ask them to take a photo with us for memory's sake, but they said they were going to meet us back in the entrance, so I decided to wait. Unfortunately, they were unable to do any meet and greets, so we were unable to take a photo with them :(
The lesson of the day: DON'T WAIT! BE ASSERTIVE!
It was not the best way to end such an awesome morning, but it did not ruin our day!
Better luck next time, right?
Karrisha M. Gillespie