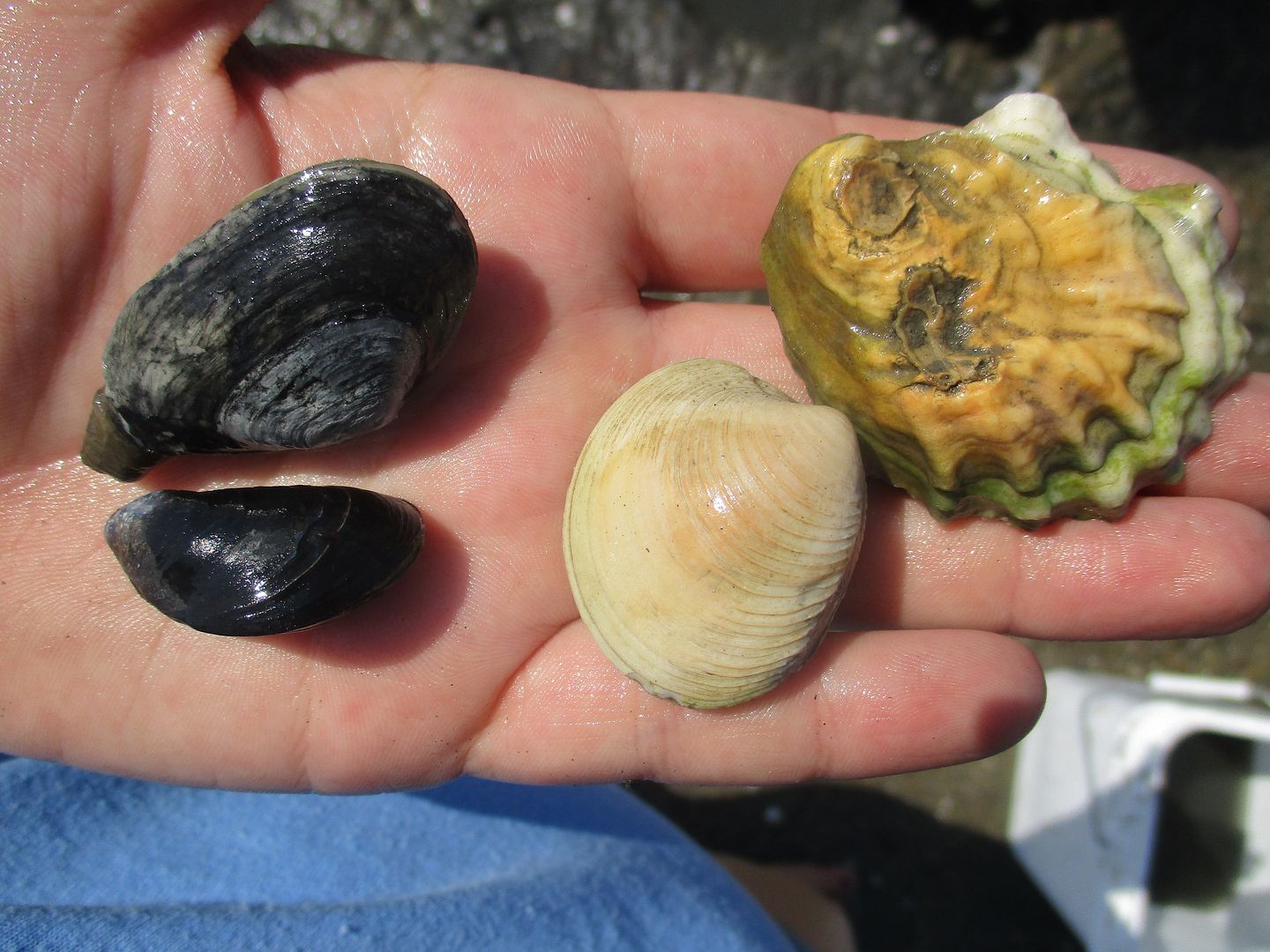 Monday was a great day for clamming a Carson! We had the West Roxbury YMCA with us and all the kids were elated to dig and get dirty in the sand. Ary found an awesome oyster, making this our fourth oyster find of the season. The YMCA came at the perfect time to clam, the tide was up to the semi-rocky sand, that is not densely packed, making it perfect for clams to move through. Every step we took there were multiple shoots of water; more than the kids could fathom! One staff member even made one hole where we found over 150 clams! The coolest part of clamming is finding the ranges of sizes that clams can be. We've had clams bigger than the kids' hands. On Monday we found our smallest clams to date, these clams were smaller than a dime. All the kids thought the tiny clams were so cute! We also found a quahog and a mussel on the beach. It was fun having the kids try and guess the differences between each of the bivalves. Clamming definitely remains to be the main highlight at Carson Beach, it always brings on the fun!
Campers digging for clams
In addition to our clams, we also found three Green Crabs. We found a large Green Crab, a medium Green Crab, and a very tiny Green Crab. The girl who found the small Green Crab was one of our best clam diggers, so it is no surprise she was able to spot out the crab hiding in the muck. The crab was even smaller than the smallest clams we found.
Small Green Crab
Keep on Clamming!
Nora