Hi all,
Staff day was so much fun! This was definitely one of my best experiences with Save the Harbor. We started out with a wonderful ferry ride where I got to see my favorite view in the entire city: Boston receding into the distance as a boat carries me away to an island. I've taken a fair amount of trips to the Harbor Islands, and the beauty of that view is never lost on me. I savor it because during most of my week, or my month I don't get to see it.
Once we arrived, we had cheese and crackers on Bruce's boat. He and Patty were very gracious. They not only provided a morning snack, they gave us lunch too. More than that though, were their words. They thanked us for doing such a great job this summer and told us how much it has meant to them. Bruce invited everyone there back for next summer, and asked us all to attend events during the year. He went so far as to offer us both professional and personal help whenever we need it. I have never had superiors like Bruce and Patty. When they speak to us, I'm reminded continually why our jobs are so important, and that we're not just working for a non-profit, we're working for Boston Harbor; we're working for those wonderful islands and that beautiful view; we're serving the city of Boston. They remind us that this is our mission.
In the morning, I took a hike with a few other people. Carolyn showed Ian how to find four leaf clovers and me and Nikita soaked in the sun (a mistake on my part). I really enjoy their personalities, and I'm glad I could spend time with them before leaving Save the Harbor.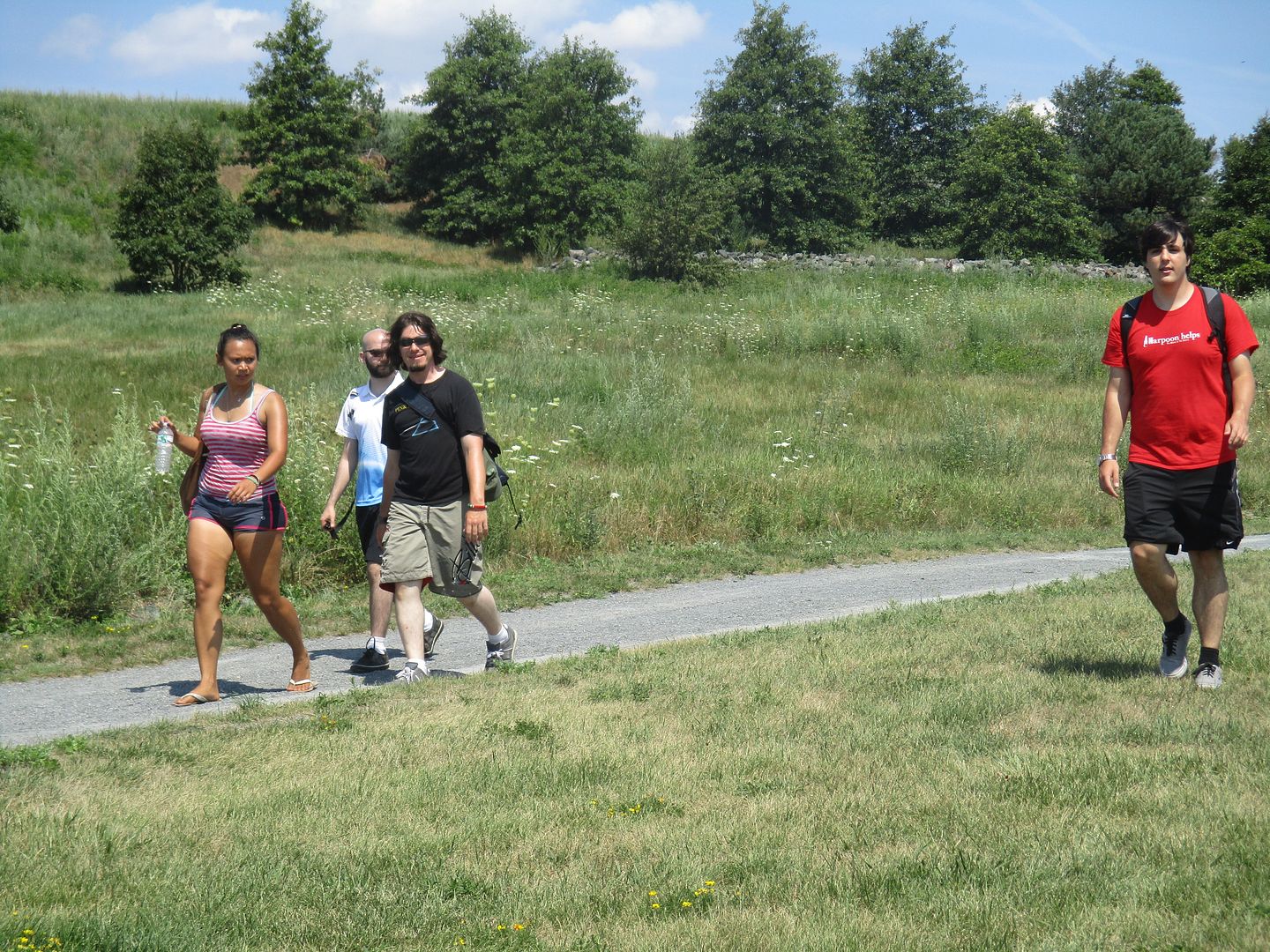 The day closed with lunch on Bruce's boat and swimming on the beach. It was the second time I had swum in the Harbor all summer, and it was marvelous. How lucky are we, Boston, to have a harbor to cool us on these hot days. We went home tired from a good day, sunbaked and relaxed.
-Mike