Hey all,
The Beach Bash and Splash was so much fun! Talk about a crazy day too. It started moderately early with all of us groggily setting up. We had stations for fish printing, touch tanks, face painting, fishing and sports. I was assigned to fish printing. Just as we finished setting up and everyone was taking a seat for a minute of rest BAM a huge group of campers came in. We all hopped to our stations and started.
Helping the kids fish print was a lot of fun. I hadn't done a lot of fish printing this summer, so I enjoyed doing some craftier activities. It was a beautiful day, and I loved seeing so many people enjoying being outside by Boston Harbor. Just watching how many people were enjoying the beach––however they chose to enjoy it––gave me a sense of how important Save the Harbor/Save the Bay really is. Without its efforts to clean, restore, and give access to places like Carson Beach, we wouldn't have been able to enjoy the day the way we did.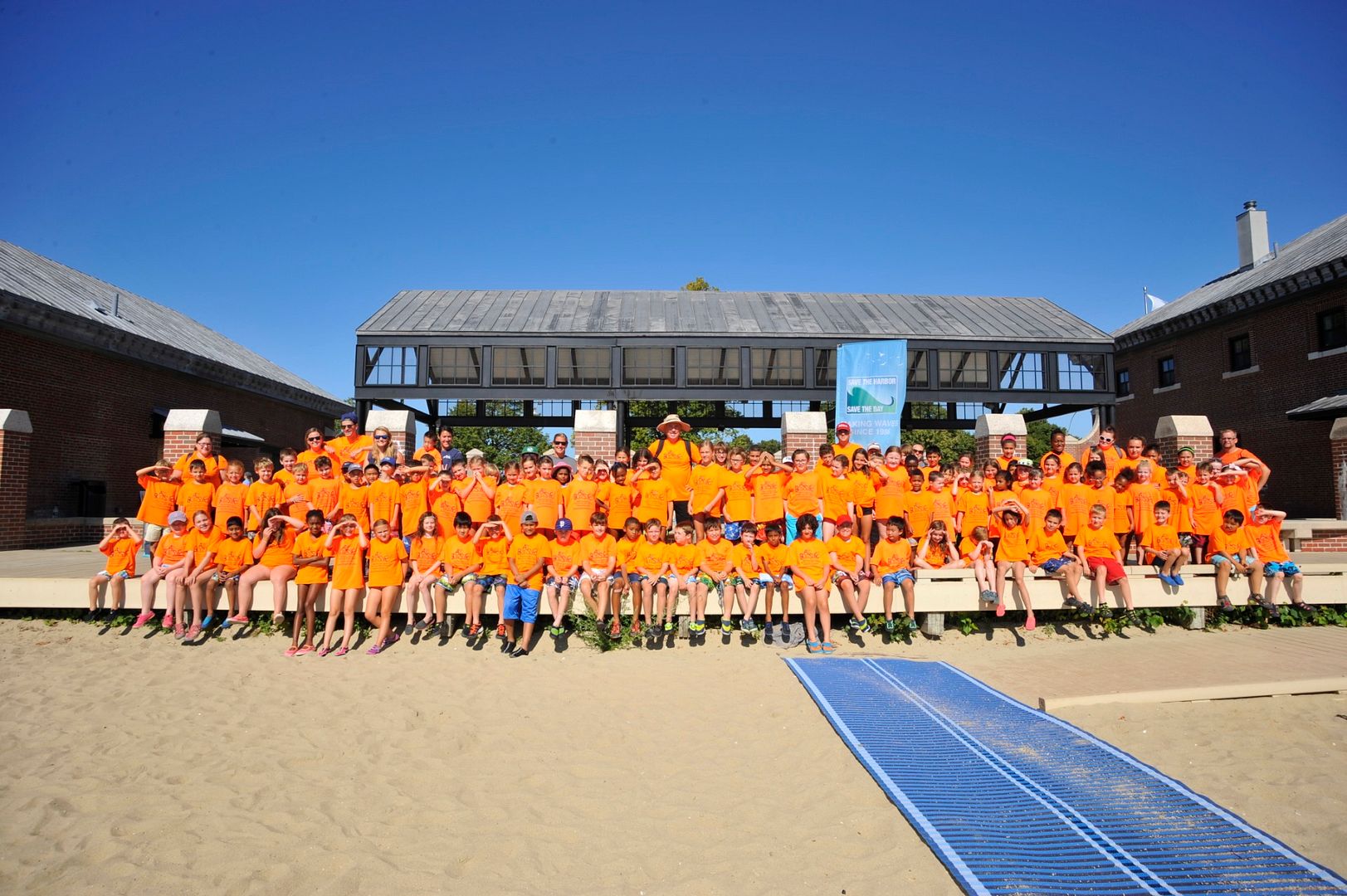 A couple hours after, everyone gathered together. Bruce addressed us, and we sang bo-ditty bop. I give a lot of credit to Justin for leading us. Then, we did all went in and splashed. All the Save the Harbor had to stand out in the water. For some reason, some of us seemed to think we weren't going to get really wet, but unsurprisingly most of us walked out of the water nice and soaked. It was a good way to cool off.
The day began winding down. We ate lunch, and then we went back to our stations for about another hour. After we ended at 2:00, I was surprised to see people heading home, because I wanted to jump in the water. So, I joined Mark, Ahmed, Andy, Preston, and a couple others for our own splash in the water. It was the first time me and Mark had been in the harbor all summer. It was beautiful––absolutely great. We have a great harbor. How lucky are we, Boston?
Mike