Hello Readers it's me, again :)
Today was a well spent day out at the Children's Museum.
Our Children's Museum crew: Davis, Anicia, myself, Chris, Manny, Ahmed, and Hung.
First things first- According to Mother Nature, the only way to have a SUPER AWESOME experience out on this site requires weather no cooler than 90 degrees. Today was superb due to the record high 99 degrees :) Thank you, Mother Nature!
The Children's Museum is always enjoyable particularly because of the vast array of kids you receive on a day-to-day basis. A day spent at the museum is always a surprise with each day being different from the last. My day started off with showing brothers, Noah and Jacob, the basics of fishing. They were extremely excited about learning how to fish, so when presented with the opportunity to get to it, I was greeted by smiles from ear to ear by Noah.
Mark R. setting up the fishing rods.
Noah and Jacob were both speedy learners.
Here are some simple tips for fishing at Children's Museum:
Step 1: Pick out any fishing rod
Step 2: Hold the fishing rod in a comfortable position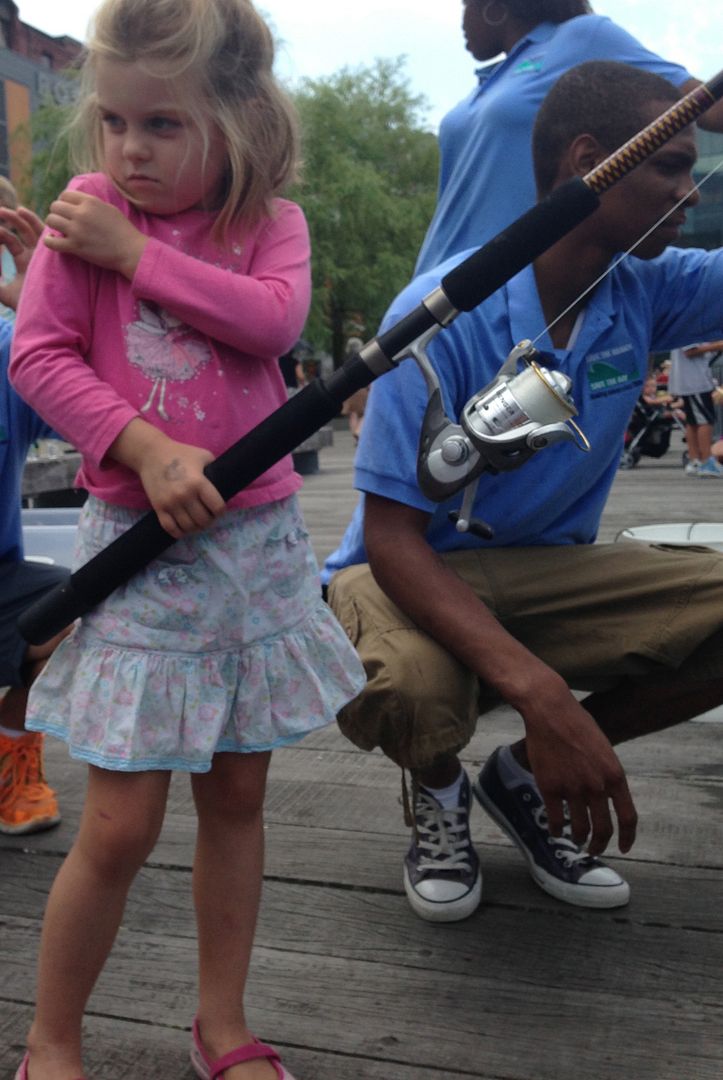 She was extremely comfortable with the entire fishing concept!
Step 3: Gently hold the line
Step 4: Flip the Bail and watch the line plummet into the Harbor
Step 5: When you feel that the line is at an appropriate level to lure in a creature, flip the Bail to its original position
Following these 5 simple steps will lead you to an aquarium full of crabs and fish!!!
Ready?
Set?
GO!!!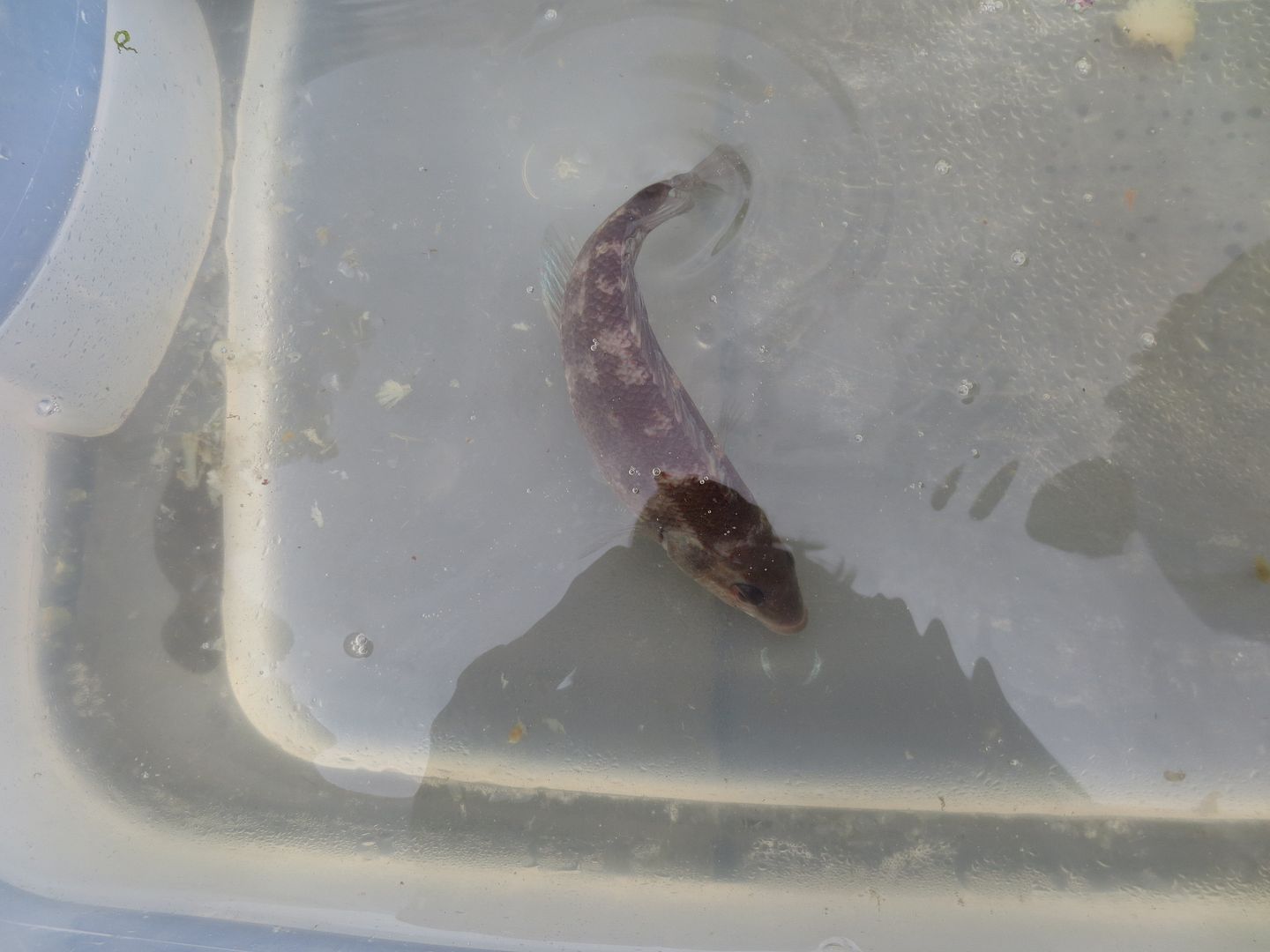 The baby Heron we caught!
"May the odds be ever in your favor."
-Karrisha Gillespie