It's Funday Monday everybody, you know what that means!
Boston receives an impressive amount of tourist year round due to our culture, history, amazing sights such as our Harbor, so it is never a surprise when international families visit the great ole Children's Museum. However, they are also commonly confused then intrigued by our Save the Harbor station directly outside of the museum. We always welcome families to fish, crab, and invite them to check out our own small aquarium where sometimes you may see a spider crab, green crab, or baby flounder, and if it's a good day you might see all three!
So I had the pleasure of assisting a family that was visiting all the way from Australia! This family was keen to learn how to fish. No problem, Save the Harbor will get the job done. Usually, people rely on crab traps and bait to catch them crabs, but keep in mind perhaps that's not the only way to catch a crab!
Mark baiting the crab trap.
I worked with Chris who has never fished before but was determined to do so. I showed him the different features of the fishing rod ie: the reel handle, the reel foot, line spool, line roller, bail, and drag adjustment and showed him how to properly us it.
Chris and I sitting awaiting a fish to nibble on our bail. Here fishy fish!
Fishing skills are heavily dependent upon one's patience. And if you wait just long enough...You just might catch a...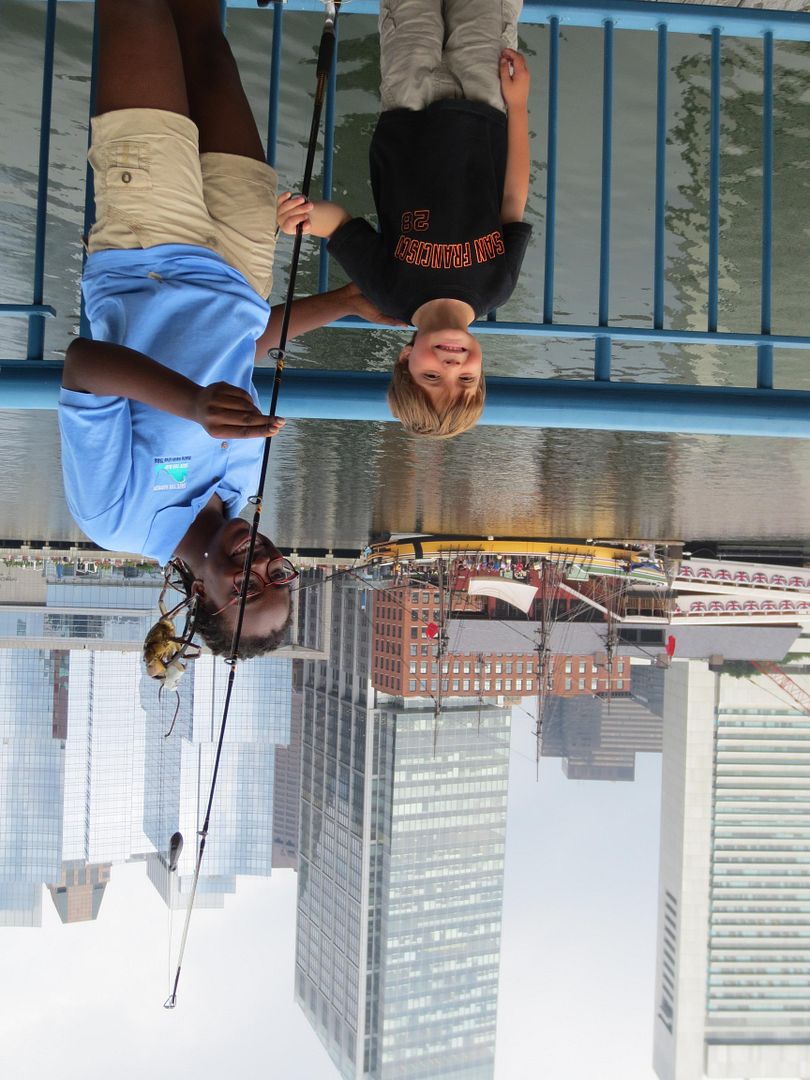 Chris was extremely impressed about catching a crab with a fishing rod!
A fish! Chris and his siblings were all amazed by his catch! They were amused with waiting the crab eat our bait! They all learned that the crab that was caught was a green crab because it had 5 pikes on both sides of his eyes!
Chris and sibs.
Today was eventful and full of surprises! We were all glad to provide this family with such an unforgettable experience! Looking forward to many more!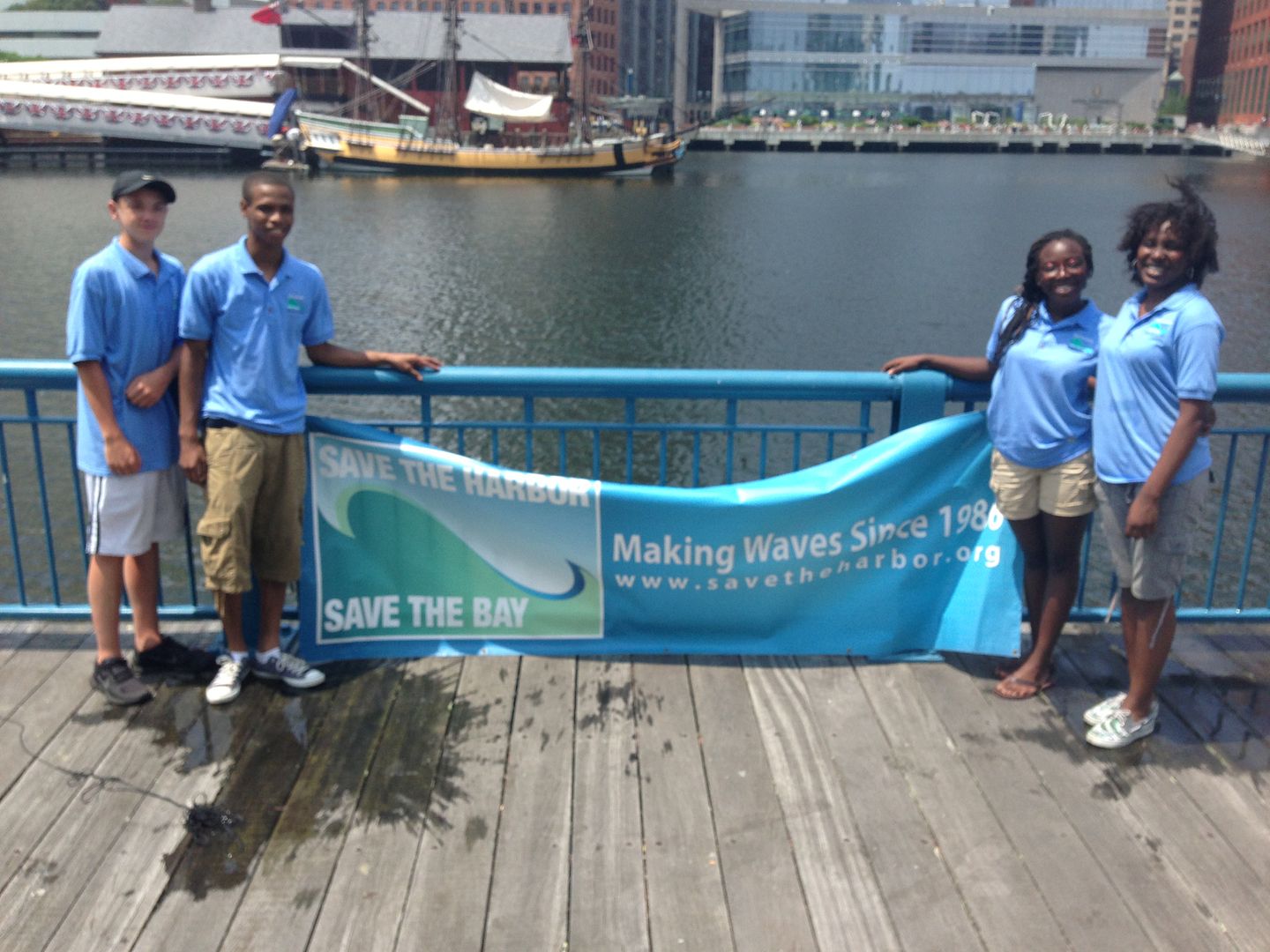 Karrisha Gillespie