Hello everyone,
Tuesday was great day for me because it was Save the Harbor / Save the Bay's Fan Pier Fishing Tournament. It was nice weather, not really hot. Also it was my first time on a boat. I am really happy that I got a chance to go fishing on a boat. I really enjoyed the Fan Pier Fishing Tournament because it was fun being on a boat in the Boston Harbor. I started to learn to fish too. I did not catch any fish because I had never been fishing before. Hopefully, I will catch something next time, but my cousin, Roza, caught fish and we brought some home for dinner. I was really happy to eat fresh fish for dinner.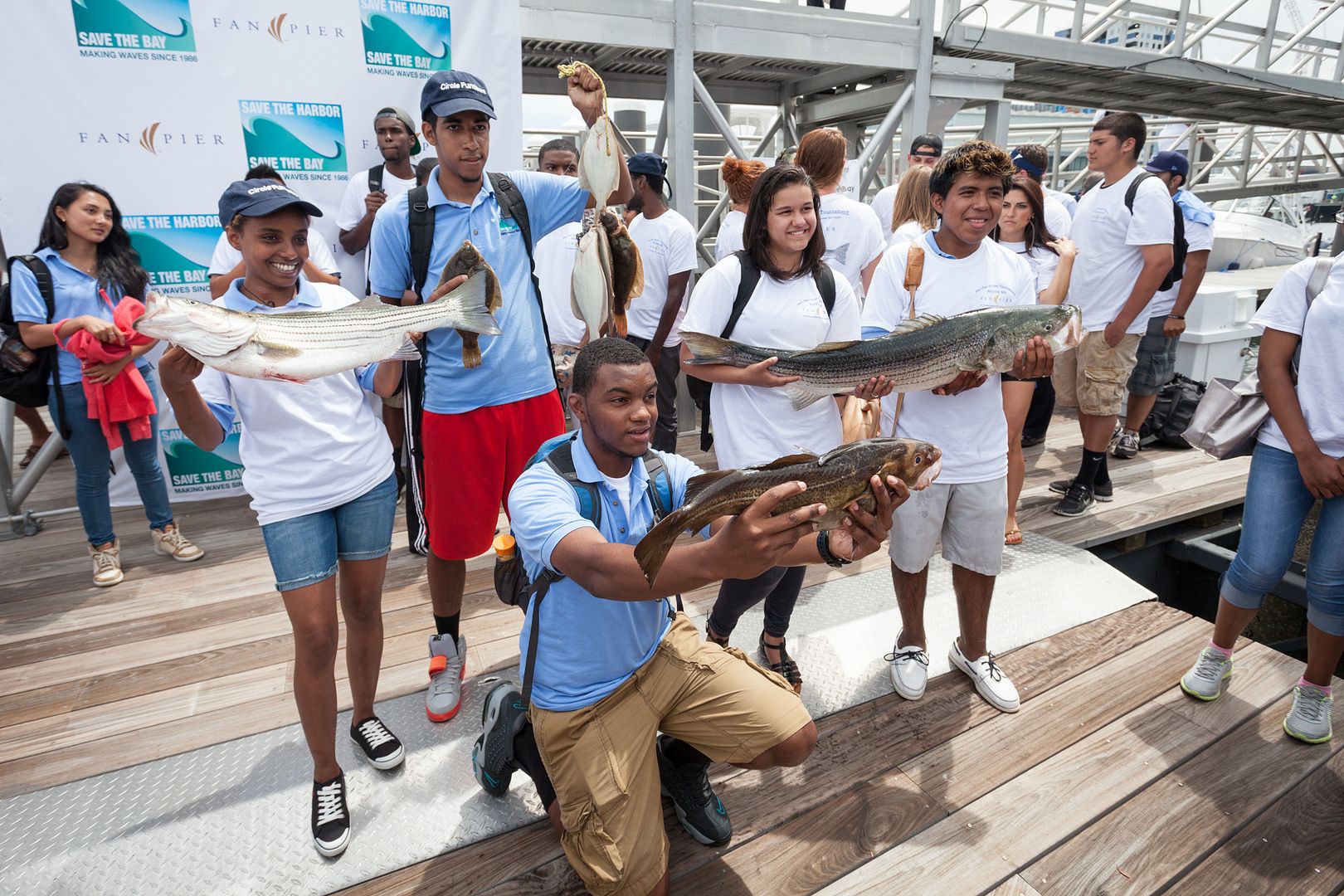 Fish!
My mom cooked the fish, and my family and I enjoyed a delicious and healthy fresh fish dinner. Fish was not really my favorite food but I really like it.
My sister eating fish with enjera
Roza's mom cooked fish for dinner too which was different and very healthy. It was really delicious food. Also I learned how to cook fish with different things. Now fish has become my favorite food.
Fish with onion, oil, hot sauce and lemon
See you on the water,
Filmawit.