Hello everyone,
This week is my first week to work at Boston Children's Museum. I am having a lot of fun with the kids. Also we caught green crabs and a spider crab. I never seen spider crab before but this week at Boston Children's Museum I had a chance to see spider crab. Also I learned how to hold the spider crab and show the kids. It is fun spending my time with the kids because it makes me really happy. Some kids are really brave to hold and to touch the crabs but some of the kids are very scared.
the kids are holding the crab and trying to picked up using the net!
All the kids likes to fish. Also all the kids want to learn how to fish and they like to learn about the crabs. It is the best thing to spent time with kids this makes me happy because I have younger brother and I like to play with him. Kids love to ask a question because they like to learn and to know every thing.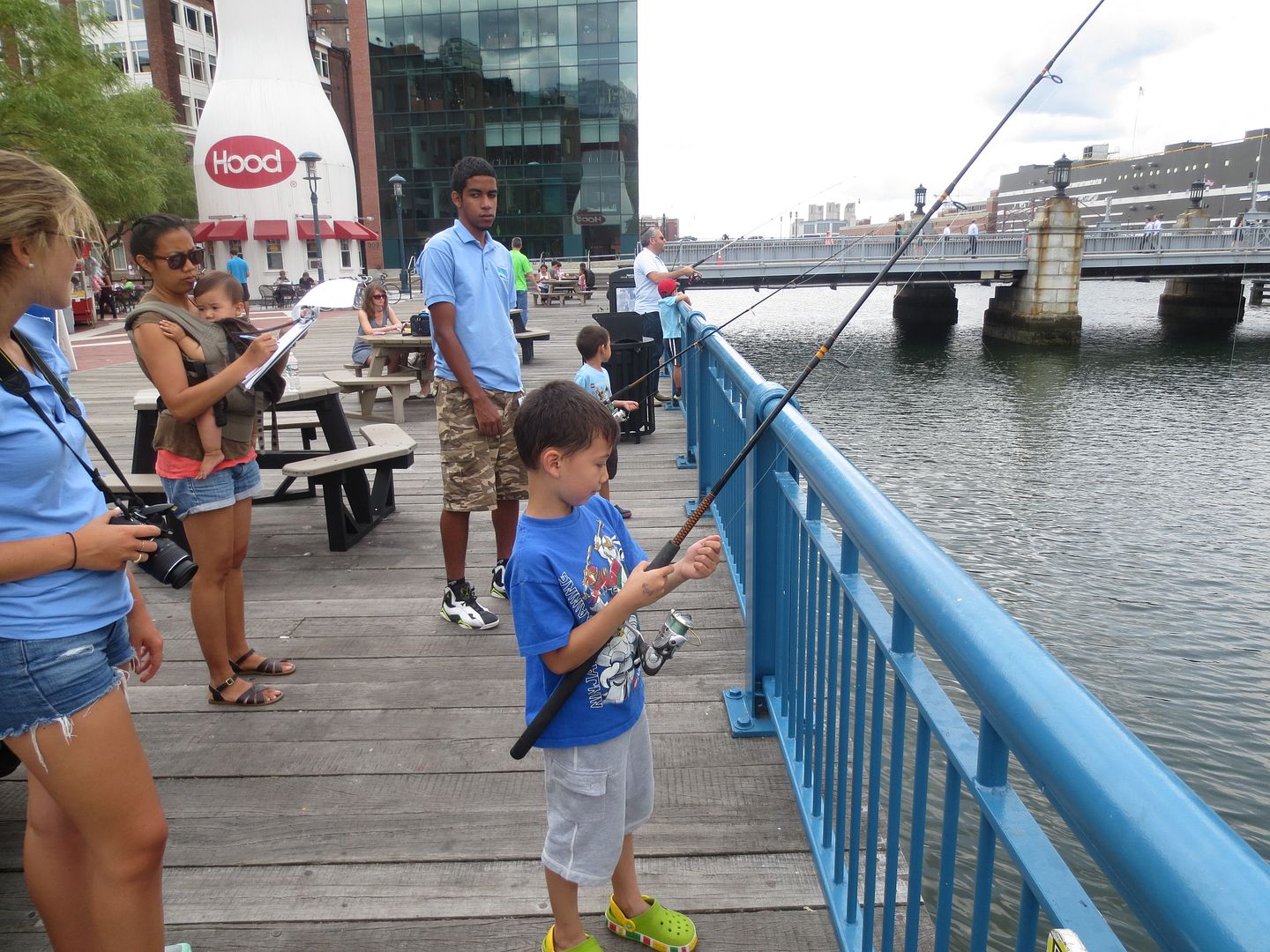 fishing!
See you in the water,
Filmawit