Hello everyone
Boston has unstable weather: Monday was cold but Thursday and Wednesday were really hot. Even though the weather was hot, I enjoyed being by the water. I had fun with the kids holding sea stars and jellyfish. It is more fun to spent time with kids because I learn a lot from them. The kids like to play with crabs.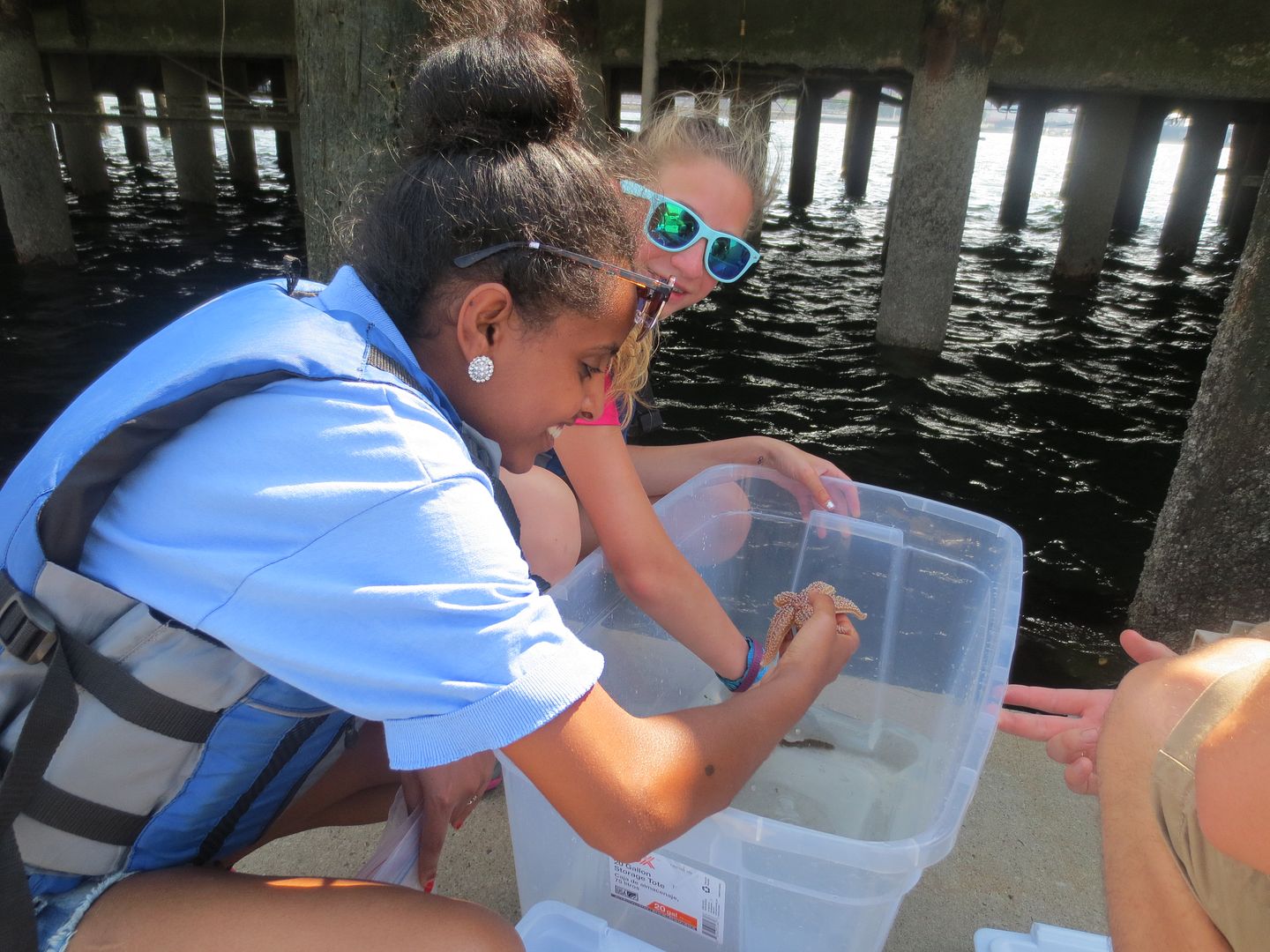 Me holding a sea star!
We have a lot of fun everyday at CBI and Courageous Sailing Center. This week the kids do not want to go fishing because the weather was so hot, but some kids were so excited to go fishing with us. Some of the kids are very happy to play with the eel and they like to hold them.
Filmawit