On Monday at Blacks Creek we received quite a few new children, which is always great because it's always fun to see the priceless reaction on their faces when they realize all of the different creatures we find there. We showed them the hermit crabs, which were out in very strong numbers that day along with some soft shell crabs, and even eels. We found one of our largest eels yet that day, but unfortunately to many kids tried to hold it, and it slithered its way out of their hands. Towards the end Tommy and Adam began to build a sand castle which did not work out too well because of the incoming tide which continued to knock it over. So instead they put a magnifying glass in the sand and called it a laser beam.
Searching for some new discoveries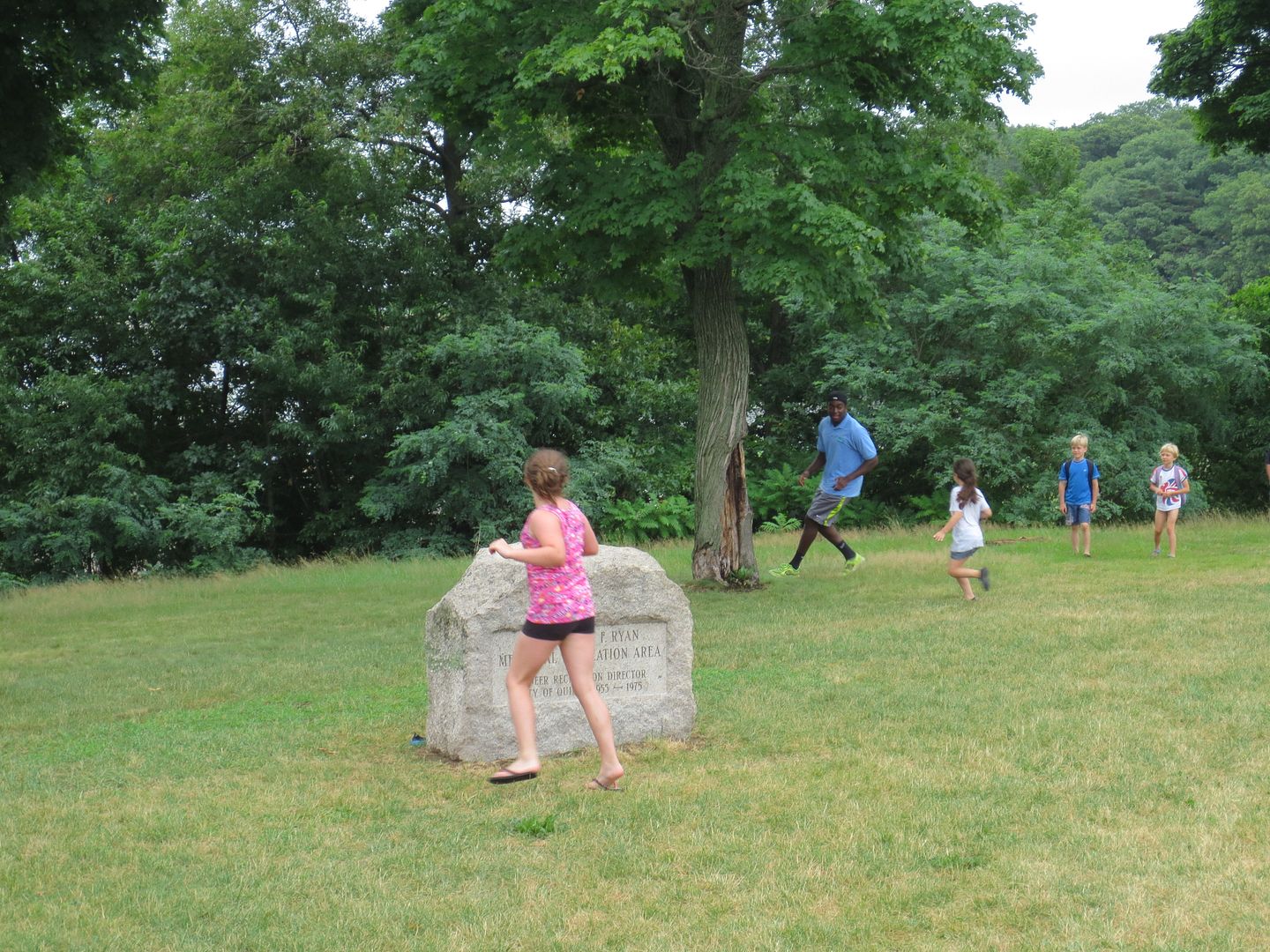 A fun and very active game of Uncle Sam
One of my favorite parts about Monday was our Uncle Sam game. Three of the kids were determined to get me out the whole time, so I had to bring my A game in order to evade them because they were moving very quick, towards the end I couldn't escape them because they figured out how to corner me but it was a valiant effort.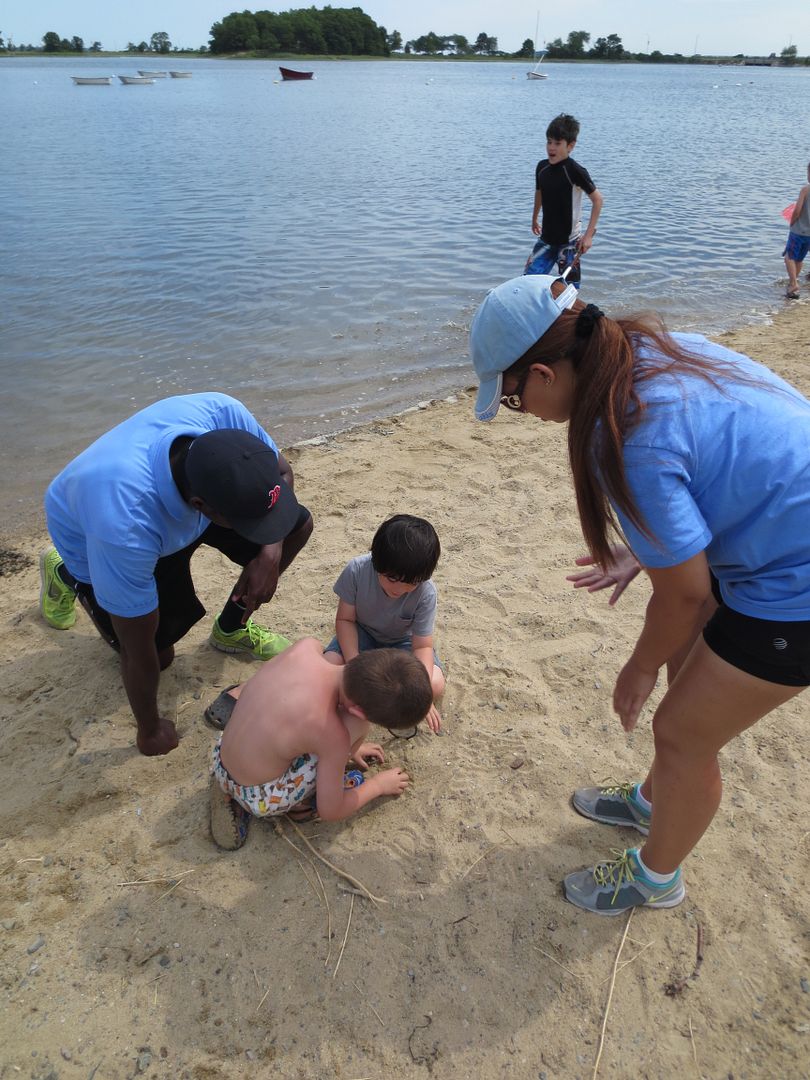 Trying to build a sand castle, key word is trying.
- Maxwell Kennedy-Reid