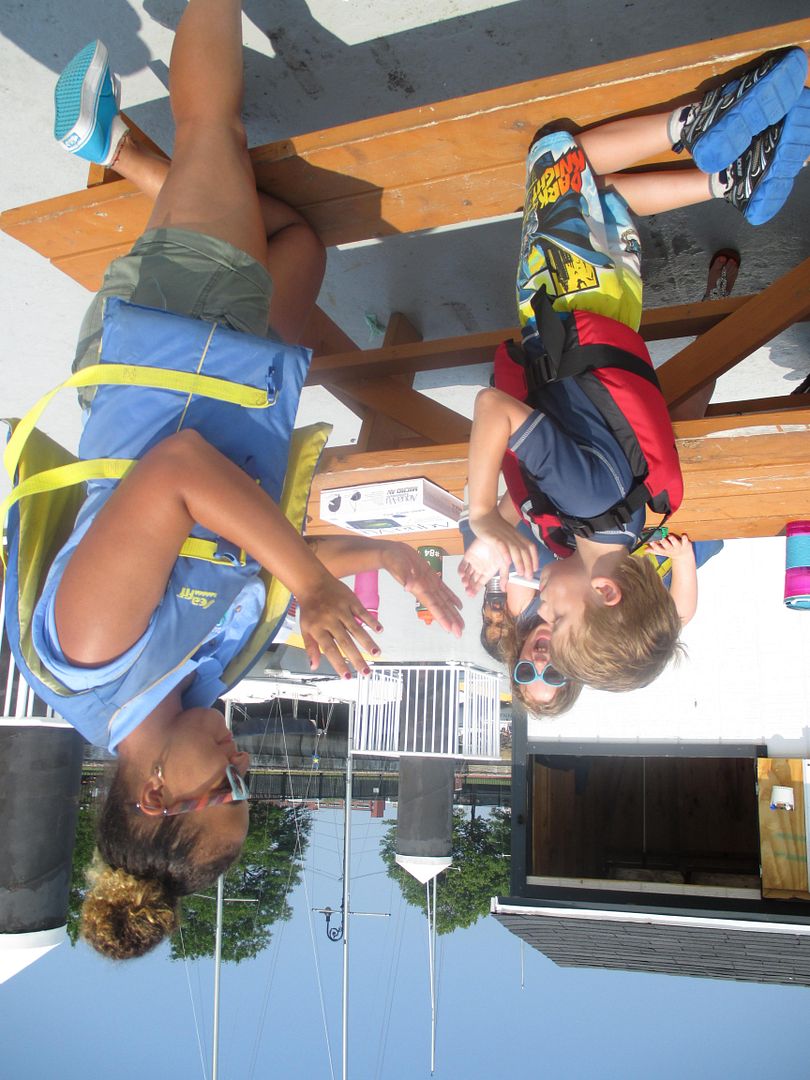 Today we caught so many crabs at Piers Park. Since the kids get so impatient and have a hard time waiting after we drop the crab traps we decided to leave it over night. I think we caught a total of fifteen crabs. I absolutely love that the kids get so excited about going fishing and catching crabs. After we play our first game once everyone arrives they all ask me when we are going down to the dock. Mostly all the kids have no problem with touching the bait to put it on the fishing hook.
As the weeks go on and we get new kids they are more and more fearless than the last group of kids. A decent amount of them do have a slight fear of touching the crabs though. Some don't pick up the crabs right and get pinched by the small ones but that has only happened to a few of them; with this happening though they now listen to us when we tell them how they should pick them up.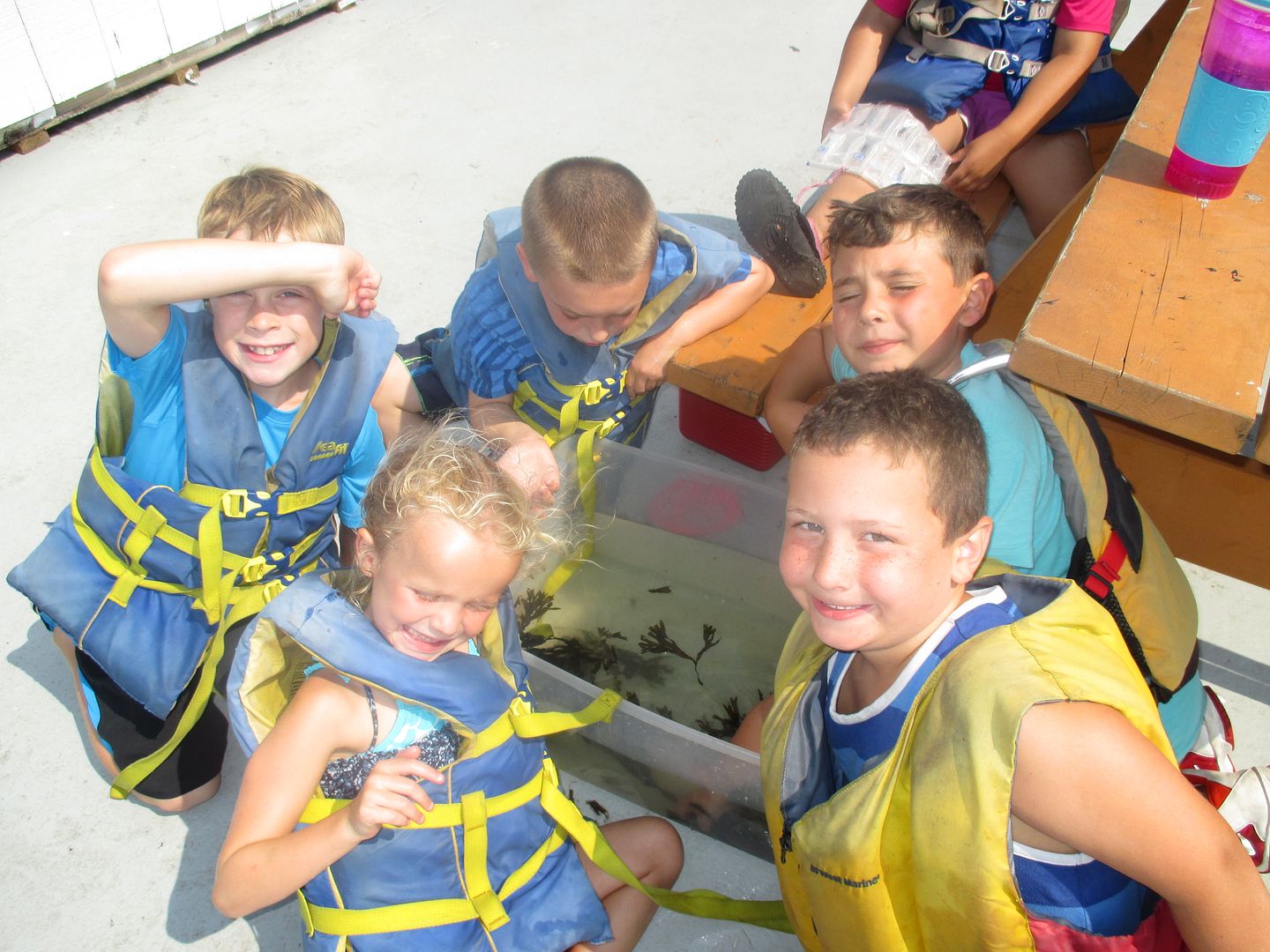 No matter how many crabs we may have caught or the heat the majority of the kids always get super excited about the crab races. Today we raced three or four of the several crabs that we caught. The few that are not too into the idea of the crab races usually just stay around the touch tank and play with the crabs more until they have to be put back into the water. It's nice to watch all the kids have so much fun and learn how to fish. We do have a couple kids every week that already know how to fish, and they're really helpful- they always go around asking people if they need help or they stay at their line and just teach the other kids that do not know how to fish.
Esmeralda Mendez