I
had a pretty interesting past two days. Although yesterday there was some ugly weather, we made the best of it. At McDonough there were very few kids to fish with so as Kelly took some of the kids on a beach walk we took turns kayaking. I've never gone kayaking before so it was really exciting and a bit scary. I can't swim too well so I was a little scared of falling into the water even though I was wearing a life jacket. Jazeel made me feel a bit better when he said he'd save me if I fell in. After a few minutes I got the hang of it and was going pretty fast and could control where I was going. I hope I get to go kayaking again some time in the near future!
Me and Jazeel on the kayaks!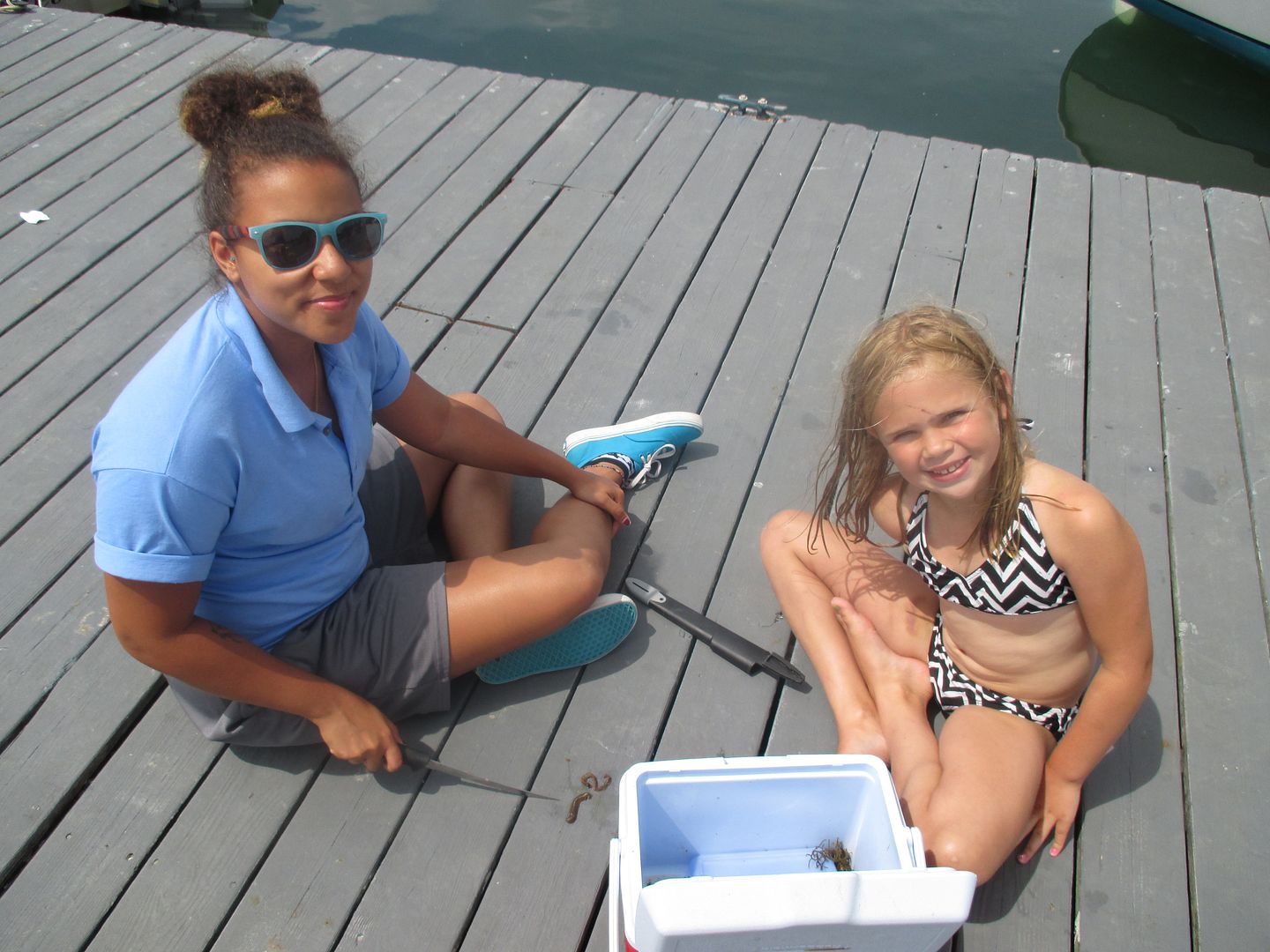 Today I was at a different site in the morning which was pretty cool. Instead of being at Piers Park I was at Constitution Beach which just so happens to be right next to my house. It was really different from Piers Park; I went in very curious about what I was going to be doing and wondering if we'd be catching anything and how that would happen. We didn't do any fishing or anything remotely related to what I do at Piers Park. Most of the kids from the YMCA went for a swim, the boys who didn't want to swim played soccer with Carlos and the girls who didn't want to do that did some sand art and walked on the beaching looking for shells. They were very calm and cute, it was definitely a nice change of what I am used to and it was great to see what is done at other sites, I wouldn't mind being placed at other locations so I can experience more new things!
Esmeralda Mendez