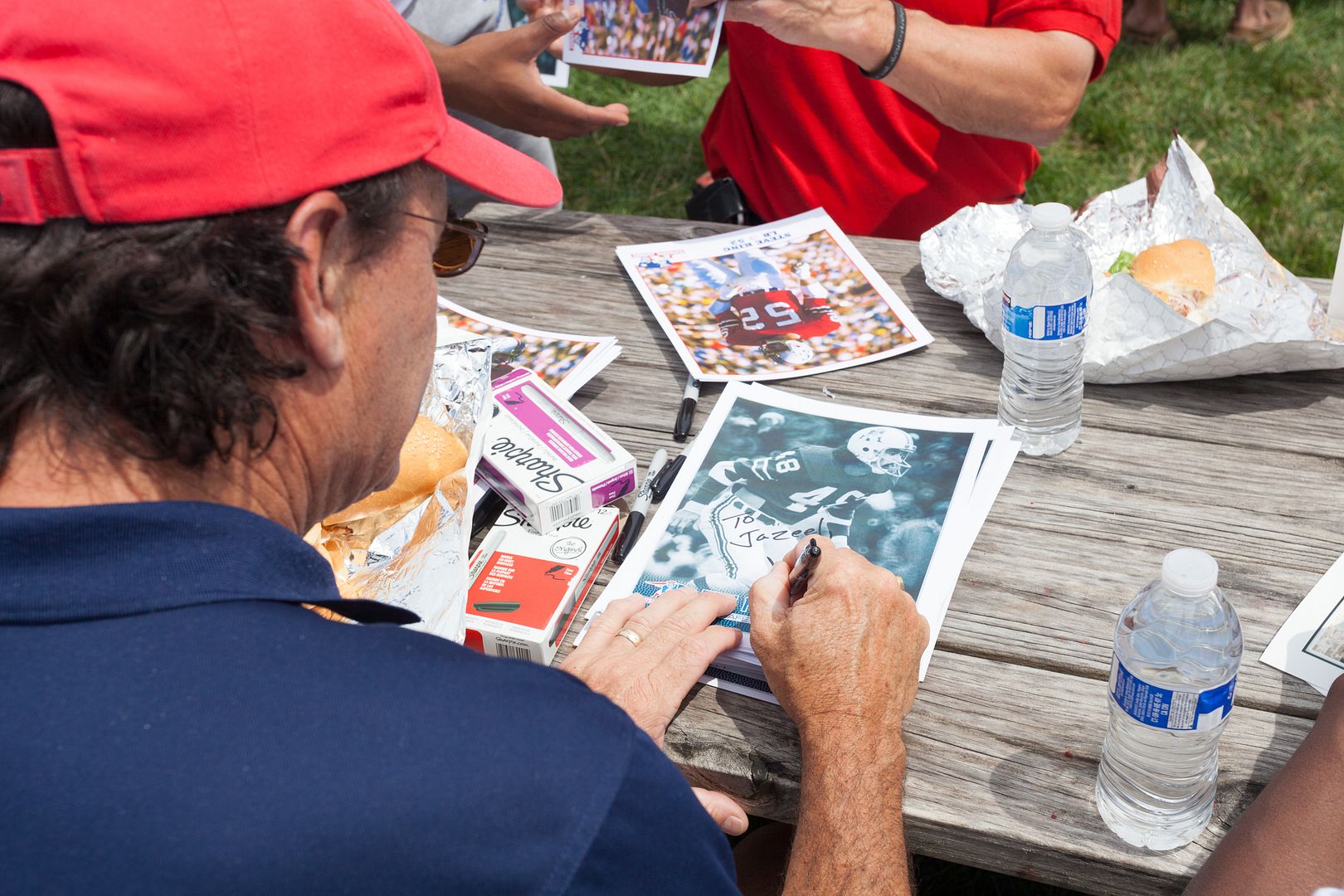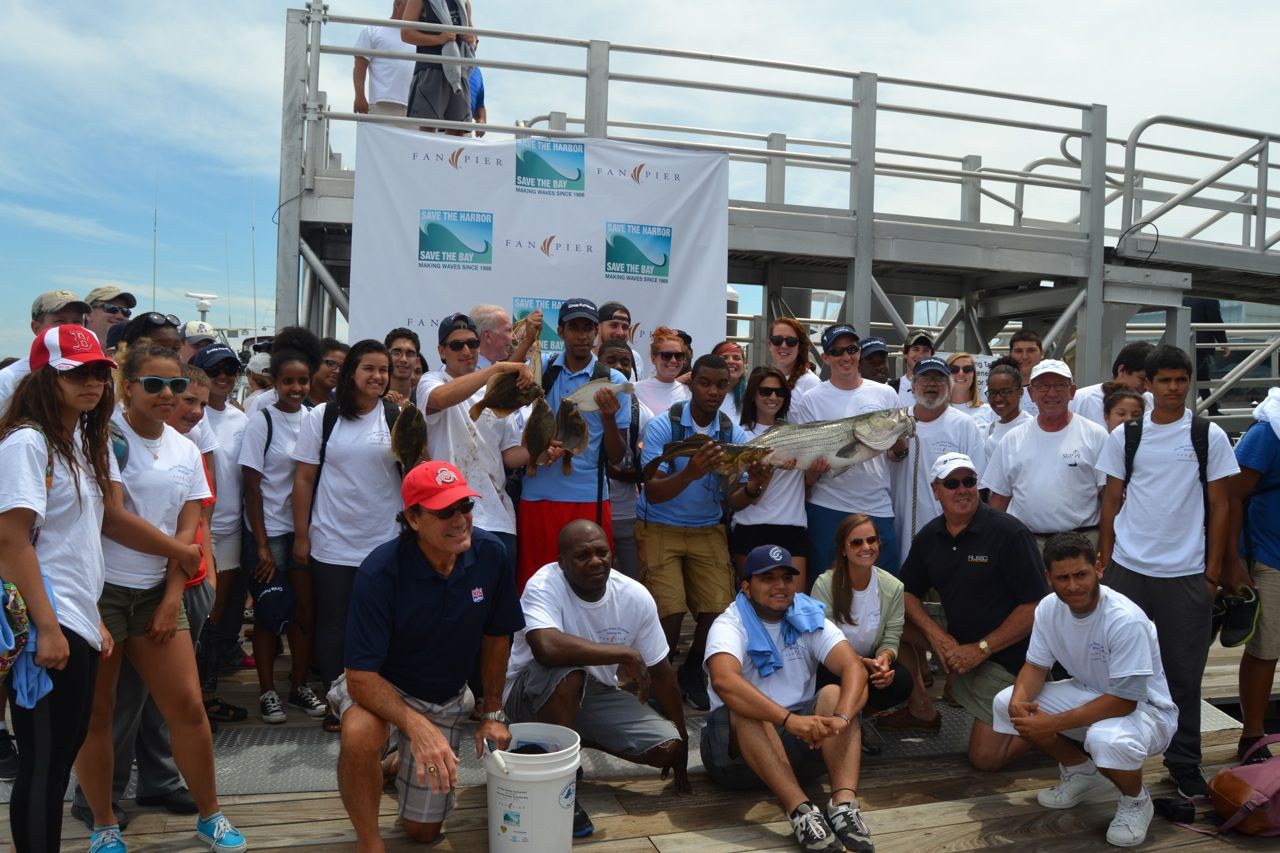 The whole crew.
It was fun coming out on a sunny day and riding in a boat to find some fish. After being in some bad weather for the beginning of the week, we finally got a sunny day for a good time on the water. It was good to get there and see everyone I worked with there. We got to sit down and have some breakfast.
After that we all teamed up with a kid from The Boys and Girls Club who came to fish with us. It was fun to meet all of those kid. The best part about it was that I was on the boat with one kids who would go on to be one of the winners of the tournament.
We moved out on to the sea and to find a good spot to fish at. Another good thing about that day was getting to see a lot of awesome views of the Harbor Islands.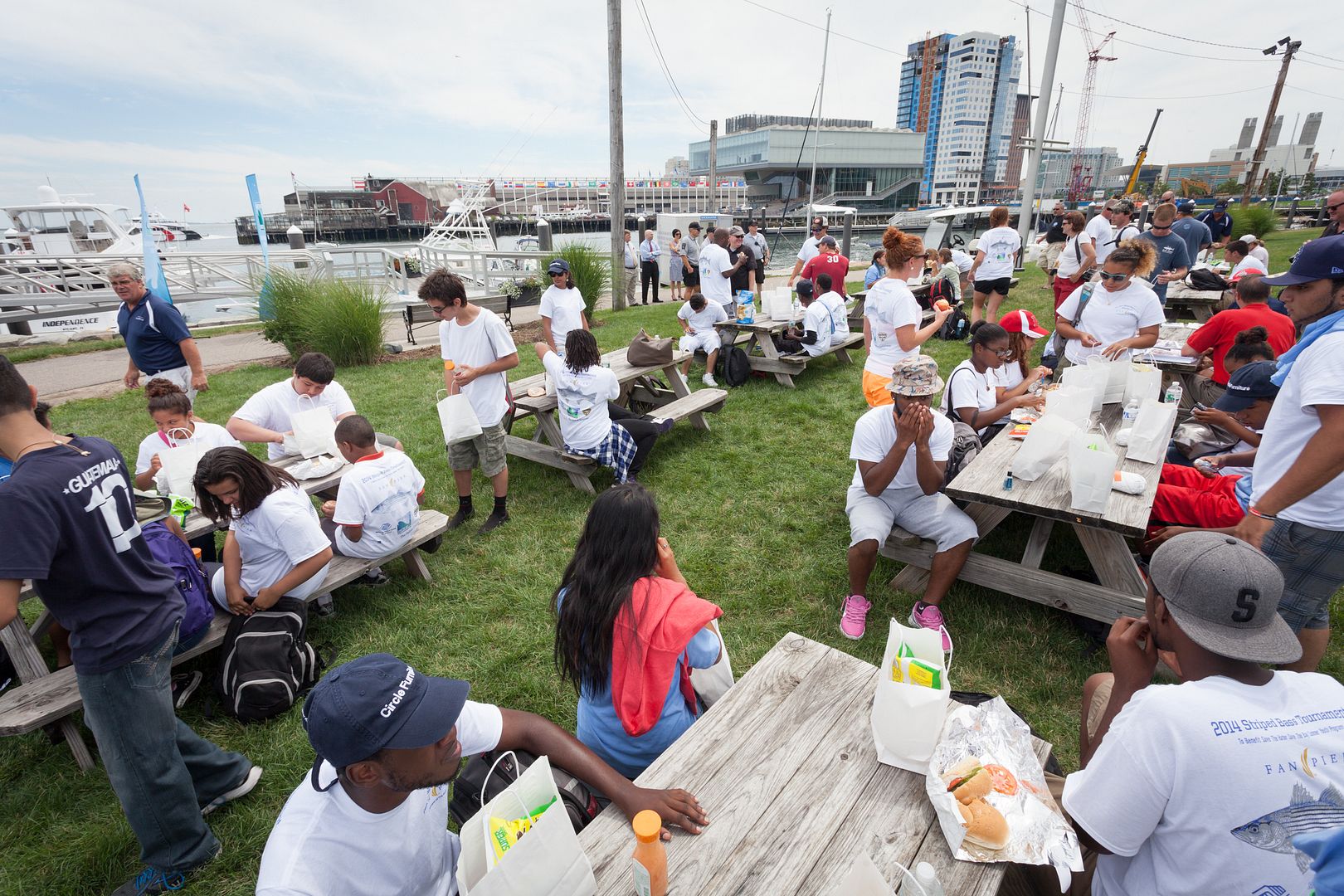 After having a fun time fishing we went back to the dock to find some alumni Patriots players, some boxers, as well as a couple of players from the Red Sox. We also had to a good lunch prepared for us. After spending a good time talking and getting autographs, the day of fishing and fun up, but right before I left they were giving away some of the fish that we caught that day.
- Richard Marrero