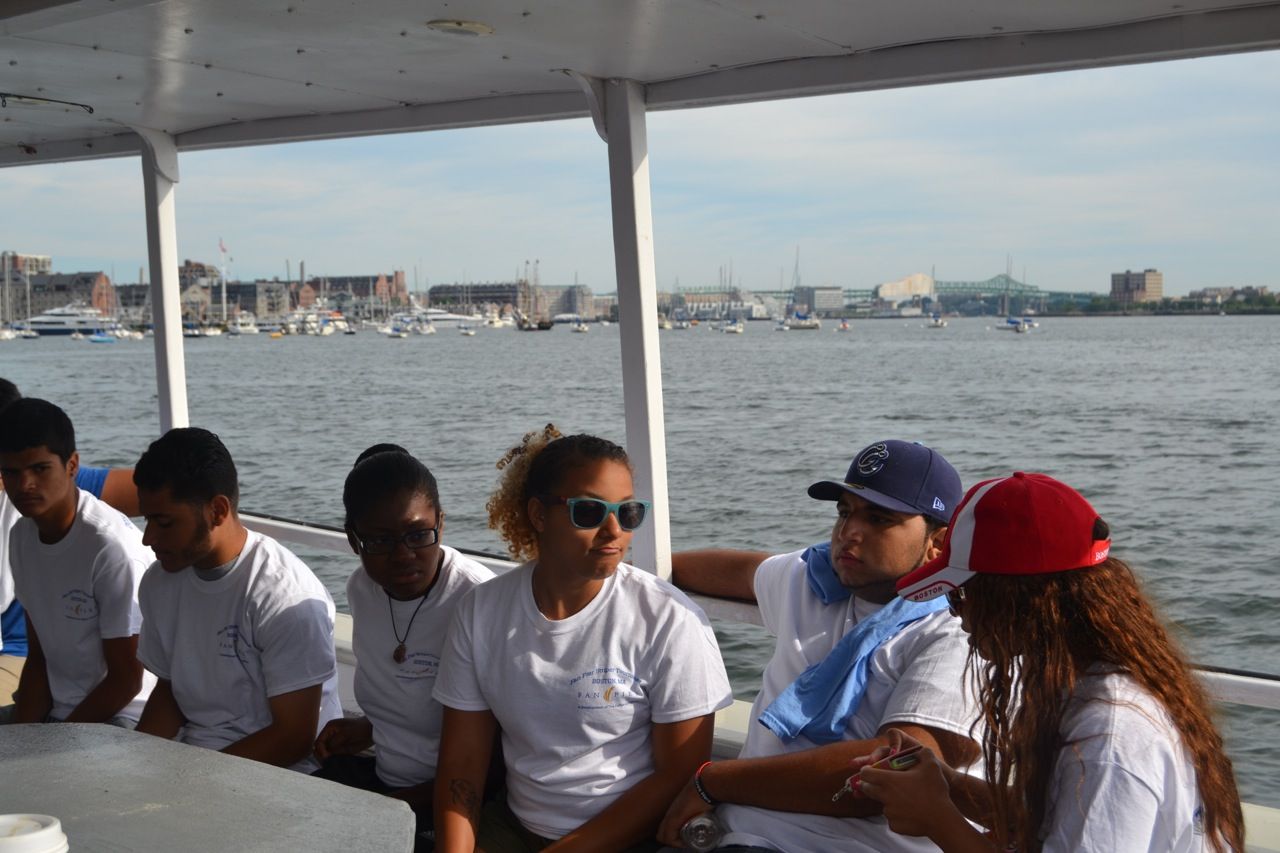 I just learned how to use a fishing rod this summer at Save the Harbor since I have never gone fishing before. It was a bit tricky at first, but I got the hang of it really quickly and now I can cast out pretty far! When I was told that there was going to be a fishing tournament I got really excited because I was going to be able to practice my technique. I got up bright and early Thursday morning and enjoyed the nice breakfast that we were provided by J. Pace's, and was ready to fish for the entire morning.
I was originally in a group with Sam so I was extremely excited because I had a chance to catch a fish but his boat was too full so a few of us got moved to Tom's boat. Again there were too many of us so four of us got moved onto a smaller boat but it was really nice. I was with Chavelyn, Ivan and a boy from the Boys and Girls Club, Christopher with the two men that were in charge of the boat. Our boat was the first to leave so of course we thought we had the best chance of catching a fish since we would cover more water. But that wasn't exactly the case since we did not catch anything.
Being on the boat fishing was a great experience. Even though we did not catch anything, we did get to go out pretty far. We went out so far that when I looked out all I saw was water, there wasn't any land around close enough for us to see. This was a little scary because I imagined what I would do if the boat for some odd reason were to get stuck and we couldn't go anywhere- but I got over that pretty quickly. The boat was capable of moving so fast and it was really cool because we would go over the water as if we were going over bumps. I did get a little sick towards the end when the boat kept rocking from side to side, but after sitting for almost twenty minutes I was okay. I really enjoyed the tournament and would like to do it again!
Esmeralda Mendez