The kids petting the crabs
Hey everyone!
I'm Nhu! I am seventeen and currently attending Fenway High School. This is my first year with Save the Harbor/Save The Bay and I am ecstatic. The first day was a blast, it was much more fun than I had in mind. The kids were ready, full of energy, and really friendly . On my first day my group and I sadly caught no fish, but we caught tons of crabs. Some of the kids were afraid to touch the crabs (what I expected) but they were brave and still ended up touching the crabs anyways. On my first day I got pinched by a crab for the first time in my life and it was not as bad as I expected.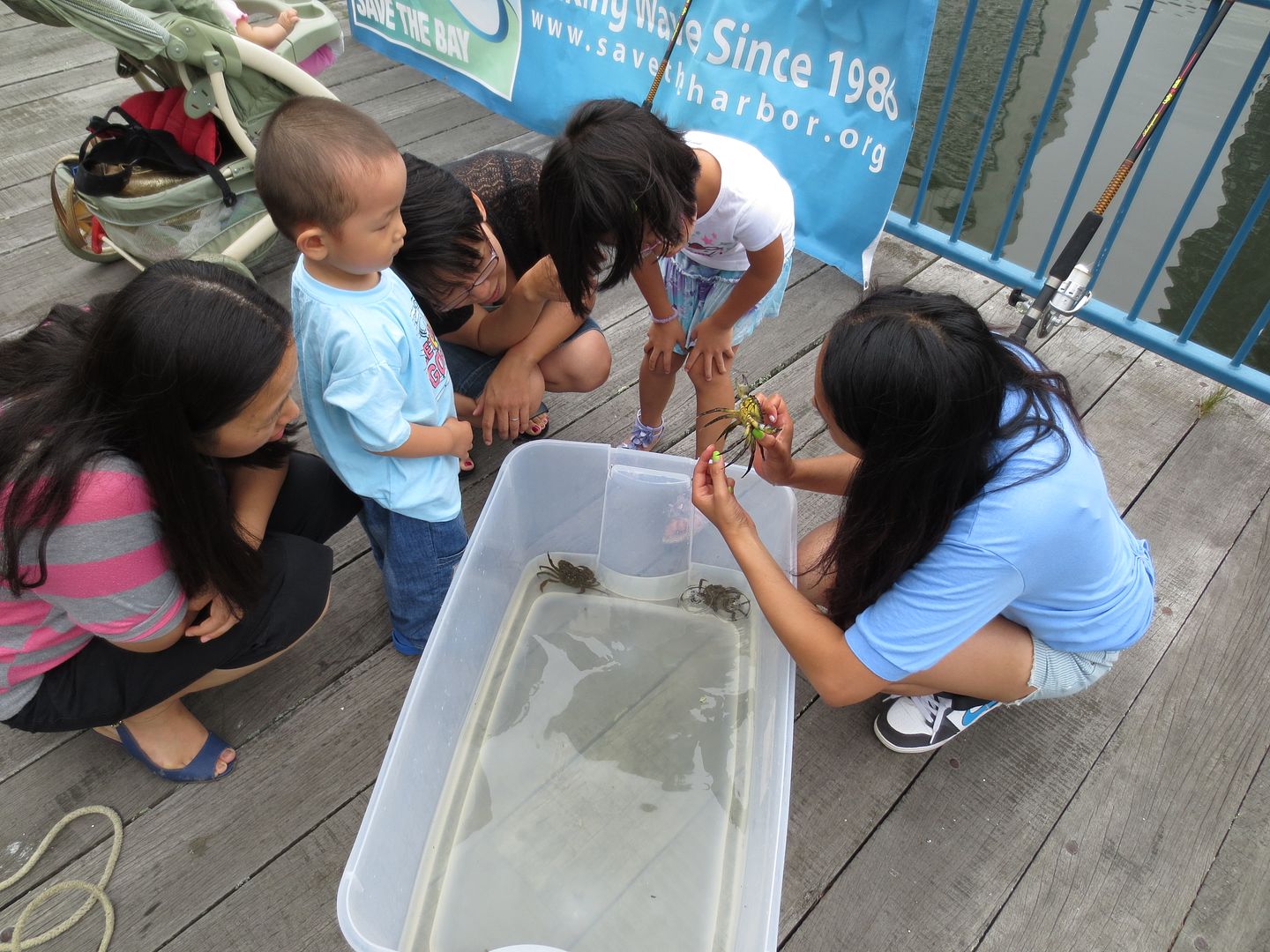 Showing the kids and their family how to tell the crab's gender... They were pretty fascinated!




Day 2 with Save The Harbor Save The Bay at the Children's Museum:
The day started out dead, gloomy, and foggy. We weren't catching any fish nor crabs because there was not enough bate and there were also not many of kids there. Then Ahmed and Mark went to go get some hot dogs and they turned out to be really good. After we set the hot dogs as the new bate the crabs were coming in like crazy. So far after these two days that I've been here my group and I had caught nothing but green crabs. I'm hoping to catch other kinds of crabs and fish to be able to show to the kids. It just excites and makes my day how happy we make the kids and at the same time educate them about the different types of crabs and fish in our environment.
Picture of the little girl (with the green) who I helped catch the crab and her friends. They were adorable