Hi everybody!
Today at McDonough sailing center was incredible! We had a blast fishing with all of the kids who hang out at the Center day after day. Even though there are a TON of campers there- we have already gotten to know a bunch who are interested in learning how to fish, experimenting with the crab trap, and exploring the dock and beach for other critters!
Jazeel showing the campers a Green Crab
Today, we caught close to 30 green crabs- not only with our crab trap, but also with the fishing rods. Using herring as bait the kids have found the perfect spot on the dock to cast off. The crabs don't get hooked, but they attach themselves to the bait and don't let go until we pry them away. The kids love this process, it's always exciting to see something besides a lure on the end of your line! After the brave campers pull them off the bait, we stick them in our floating crate on the side of the dock- this way other campers have the chance to check out what we've caught!
Esmeralda and I also had a chance to take a couple of kids out to the lobster traps we have set in Pleasure Bay. We checked the old one first- it was empty, unfortunately (someone must have taken them for dinner!) We also baited, and set a new one. We're hoping for some lobsters tomorrow, I've heard they often catch 5lb-ers!
While we have yet to catch a fish over at McDonough, one camper reeled in one of our rogue crab traps from last year- it was difficult to pull up, but proved to be a great catch! There were mussels attached to it, minnows, crabs, and slimy sea squirts! We cleared some of the mussels and mud off, then tossed it back in the water, tied it off, and will pull it up tomorrow to see what other sea creatures it attracted!
Towards the end of the day, Jazeel and I took 10 of the kids on the beach and out towards the causeway bridges where the water flows in and out of Pleasure Bay to hunt for sea stars and jellyfish. It was great to get the kids off of the dock, and to cool off in the water. On our walk we found clams, mussels, a few oysters, LOTS of barnacles, sea weed and sea squirts- and while we didn't find any sea stars this round, we're hopeful that we'll get lucky tomorrow.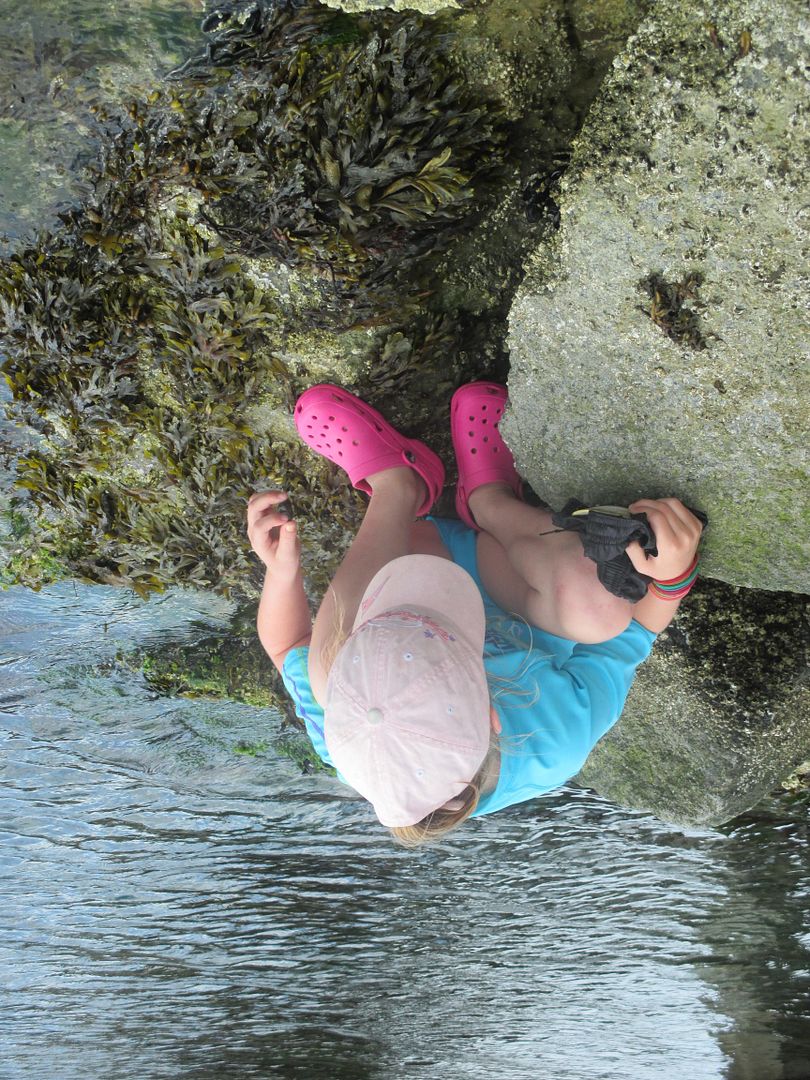 All in all it was a fantastic day spent in the sun and breeze at beautiful McDonough Sailing Center.
See you on the beaches!
-Kelly Randall-