Hey everyone! I hope everyone had an awesome week. This week was a great week, but at the same time was crazy because I moved to three different sites. The three different sites I was at were Piers Park, Carson Beach, and Children Museum. This week I was at Piers Park first, then was moved to Carson Beach. It's a fun site to be in because you get to play soccer. I got to be one of the coaches. I also got to go fishing, and play a game with the water balloons. When I got to Carson Beach early in the morning, I played a game called the sand box. That's what I call it, but I'm not sure if that's the name of the game. It was fun. My team mate and I won. We got a picture of it him and I playing. It was boys vs. three boys and Ruth, the boys won because they were a beast at it.
At Carson Beach we had a soccer tournament. It was fun! I coached the kids. We were winning because I was coaching well, and I had a lot of plans to win. I had five kids and the other team had seven. We called our team the Veggies, and the other team called themselves Ranger Banana. I thought: "these kids have good imaginations." I like playing soccer.
When I was sitting down watching the kids play soccer, I felt like somebody was behind me so I ignored it. When turned around to face straight ahead, Ruth kicked the ball and hit my head. I was thinking to toss her in the water, but I just don't like the feeling of the sandy water because it feels muddy.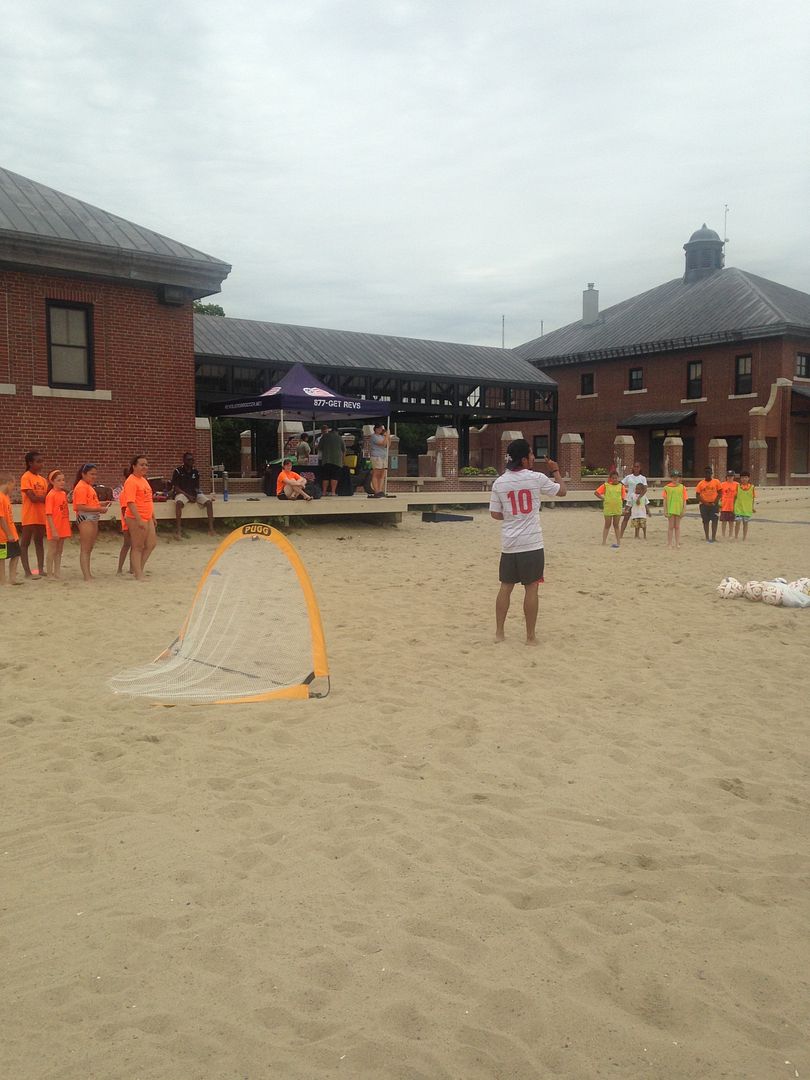 At the end of the day, they had those water balloon games. I am not sure the name of the game, but there's a picture of the kids playing. I was trying to throw a water balloon to Ruth, but it kept popping every time tried to throw it. Wednesday was my last day at Carson Beach because Bridget told me they needed help at the Children's Museum. When I went they needed some help to fix the fishing rods, which I still remember how to do from last year.
Sincerely, Carlos Garcia