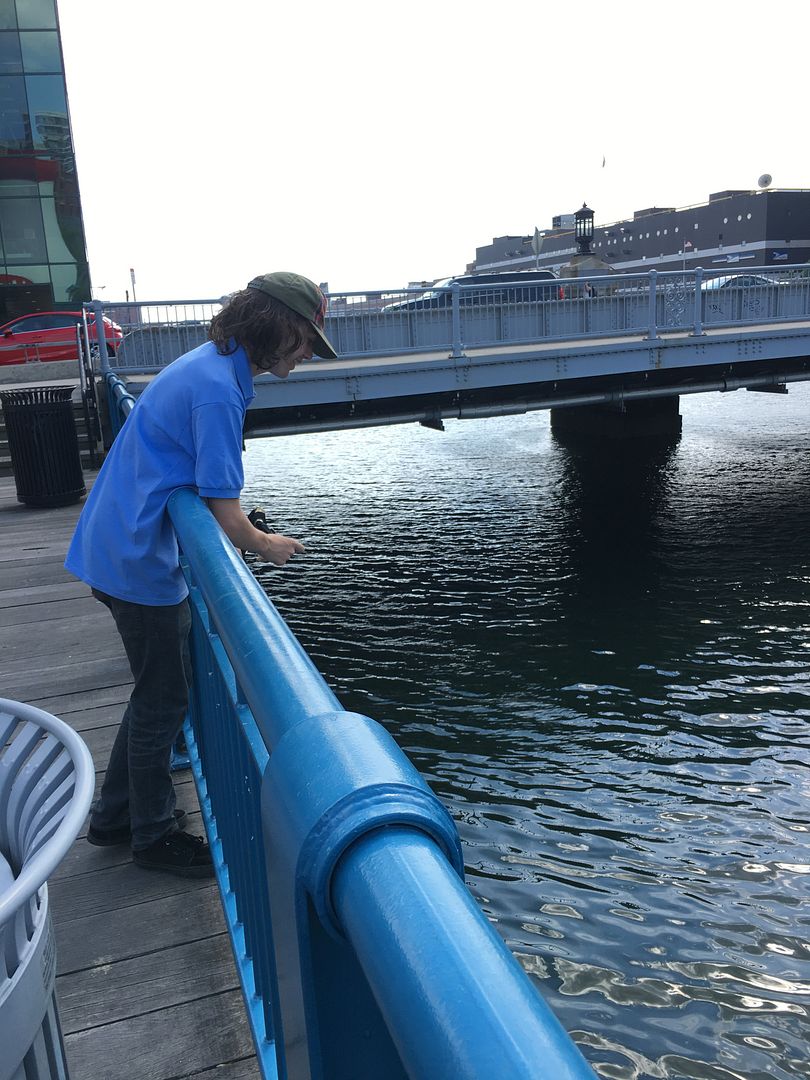 Get that trap out of there!
So far we have had some crazy experiences out in front of the Children's Museum. We have caught more crabs than we can count, lost a cane in the water, and accidentally dropped not one, but two crab traps. Sadly and luckily we still have the rope to one of them. I attempted to fish one of them out, but to no avail, I could not bring it back up... In my attempts I was lucky enough to have found where it was and possibly have hooked it, but when it came time to pull it up, nothing was going to get it off the bottom.
Up until that point, we had a great day and had met a family traveling from Germany! I learned a few things in German like fishen, which means fishing or many fish! It was a cool, fun experience that I know will follow me through this summer. I hope that I will be able to meet all sorts of people during this job, whether they are from Boston or visiting from another country!
Three cheers to another day on the docks!
Garrett