It's no secret that All Access has had a productive summer on the fishing side of the program. Every time Andrea casts a fishing line into the water, she is pulling a skate or a bass up! With Andrea busy being the Que
en of Fishing, Kharliyah and I have taken the gauntlet in crab catching.
We have found an abundance of rock crabs, Jonah crabs, spider crabs, and green crabs. We have found so many almost every kid who has gone out on all access with us knows the differences between all four species and how to tell the difference between male and females.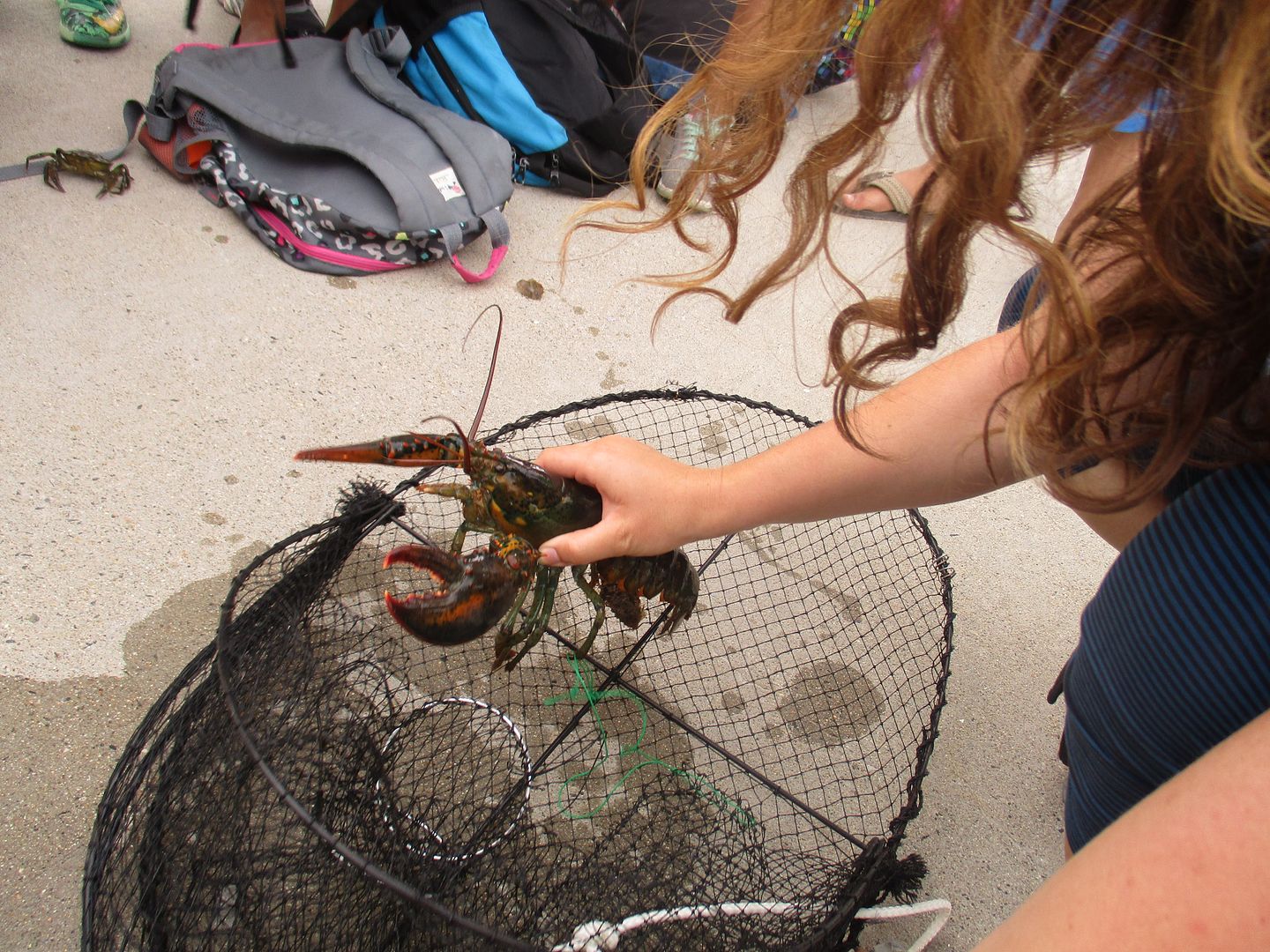 On our last day at Spectacle we had a surprise visitor in one of our crab traps. As I was pulling up the trap for one of the last groups of the day, I excitedly exclaimed that we had caught a lobster!! Our excitement spilled over to all the kids on the pier when they saw what we had in our trap. It was a welcome change to all the crabs we had been catching all day. Everyone crowded around to get to touch and take a picture with the lobster. Kharliyah did an excellent job balancing the crowd and holding the lobster at the same time!
After we were done showing off our celebrity of the day we returned him to the water. It was a great way to send our last groups of the week at Spectacle off! It was another great week on All Access and great way to continue the good vibes into George's next week!
-Nora D.