If I wasn't already excited for summer, I am even more excited after our first two days out on the islands. This first two days, we embarked the Provincetown II to reach George's Island. We might have started a new tradition of playing "Quackadilly" on the boat ride over. Both rides over Carlos made it to the final two but was beat out by Andrea the first day and by Cristian on the second.
Our first day on George's, we were met by high heat, a hot sun, and little to no shade. The groups we came to the Island with found salvation in Fort Warren's cool and dark tunnels. Though we had few participants to brave the heat with us, we had great day for ourselves. Kharliyah and I started the day exploring the tide line. I had heard rumors of seastars in the tide zone and was eager to have success in finding some. Though we were unsuccessful in finding seastars we found a killdeer and her two chicks. They were so tiny when I tried to take a picture, they didn't show up! I also saw a pair of ducks with ducklings which were also adorable!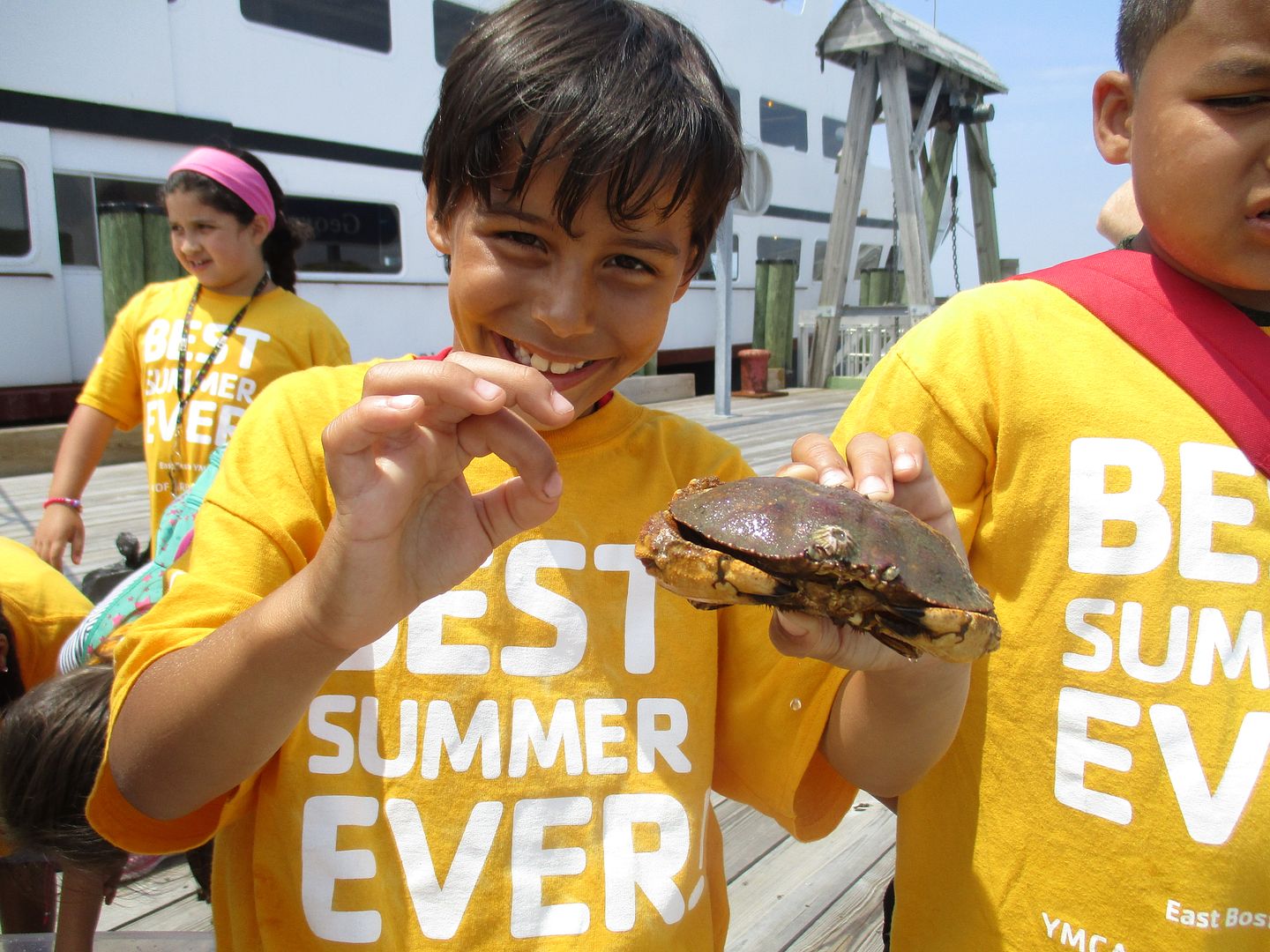 Andrea set the bar high for fishing this summer at SHSB. She helped kids catch not one but five striped bass! This has never happened before at George's Island or any other site. We also caught Red Crabs on the second day on George's. It was fun to talk to kids about what kind of animals crabs are and how to tell a male and a female apart. Rock Crabs are also a native species that have been recently outcompeted by Asian Shore Crabs and Green Crabs, so it was great to catch many of them instead of invasive species.
My favorite part of both days was the boat ride home. Not because the day was over but because it showed the connections the AABH team made with kids. Kids were coming up to us asking to play "Quackadilly" again, talking to the boys about sports, asking questions about the harbor, or seeing a few kids fall asleep after a very active day.
I'm excited to see what the rest of the summer holds!
Nora