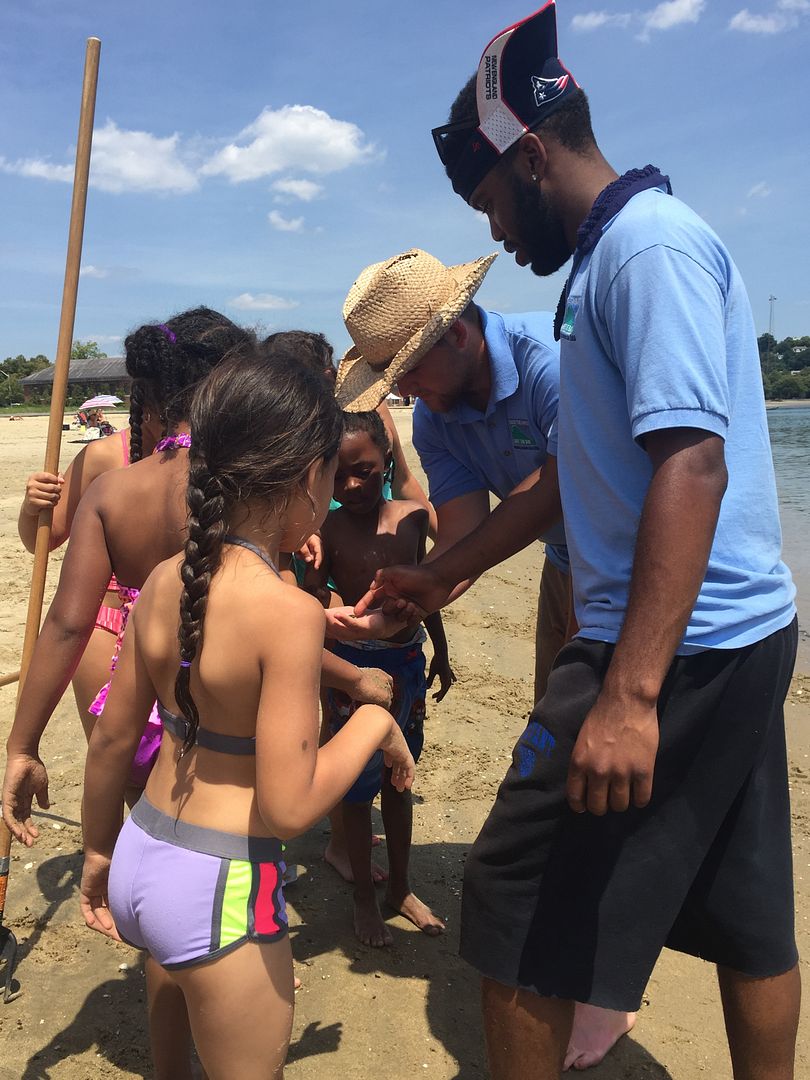 There is nothing but fun at the beach! From 10 on 10 soccer games, to hermit crabs and clams, there is never a dull moment with the kids. Kids come from all parts of the city to have an amazing day at Carson. And they never go home disappointed. Personally, I had a blast my first week back. It was nice seeing some new faces as well as some familiar ones. Kids participated in sand raking, and we even had a camp vs camp football game!
For many of the kids, we were able to provide something new: holding a hermit crab! For many, it was their first time even seeing a hermit crab. They were a little freaked out when they all had a turn to hold one, but I could tell they all enjoyed it. It was a good experience for them, which was the best part.
One of my high points of the week had to be learning how to properly throw a Frisbee. it may sound simple, but trust me it's way harder than it looks. Things such as wind direction and distance are a few things that you need to consider when throwing one. Luke taught me that. And the same day that I learned how to throw one I taught about five kids how to throw one as well. I didn't know playing frisbee could be so much fun! I can already tell that this summer is going to be great. See you next time, Preston.